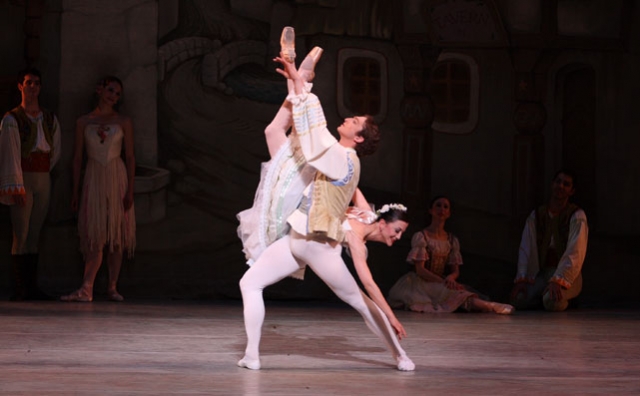 Martha Chamberlain and Zachary Hench in Coppélia
Photo: Alexander Iziliaev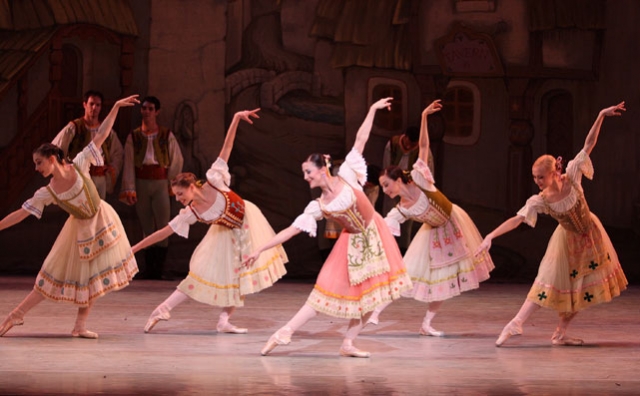 Artists of Pennsylvania Ballet in Coppélia
Photo: Alexander Iziliaev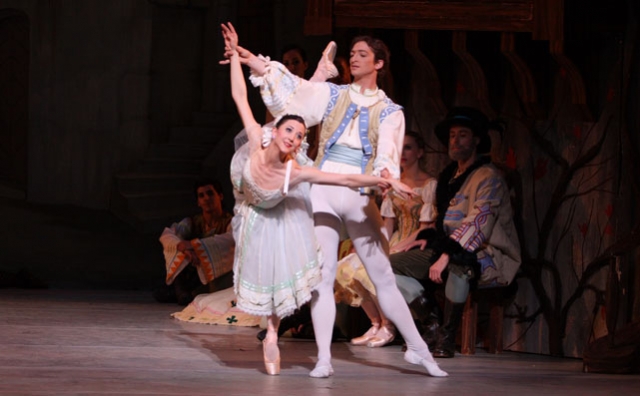 Martha Chamberlain and Zachary Hench in Coppélia
Photo: Alexander Iziliaev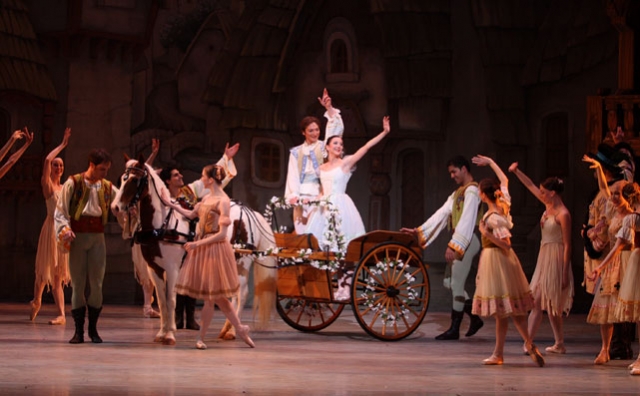 Artists of Pennsylvania Ballet in Coppélia
Photo: Alexander Iziliaev
Approximately 2 hours and 10 minutes including intermission.
with the NAC Orchestra
One of the world's most beloved story ballets, Coppélia sparkles with wit and charm. Featuring a voluptuous score by Léo Delibes, a flirty, feisty heroine (who isn't above a little deception and disguise to win back her boyfriend) and a capricious romance, Pennsylvania Ballet's effervescent production radiates freshness and high spirits. Coppélia is impeccably staged, with elaborate, inventive choreography – including exuberant folk dances, waltzes and delicious virtuoso solos – and gorgeous dancing in a ballet that crackles with colour, energy and personality.
"… charming ... [Pennsylvania Ballet's] production provided an afternoon of pure delight ... a brilliant result."

Jim Rutter, Broad Street Review (Philadelphia / Philadelphie)
After Marius Petipa

Choreography
Learn More: