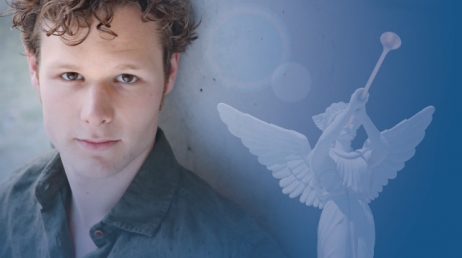 PLEASE NOTE EARLY CURTAIN TIME
Handel's Messiah—composed in an astonishing three weeks—is the inspired and inspiring meditation on the prophecy and fulfillment of God's plan to redeem the world through a saviour. Its dazzling solos, fireworks instrumental passages, and some of the most glorious choral writing of all time (like "Ev'ry Valley," "For Unto Us a Child is Born," and, of course, the triumphant "Hallelujah Chorus") have given Messiah nearly ritual status and made it the undisputed favourite of the holidays throughout the world and the quintessential classical music highpoint of the Christmas season. A must-see-and-hear!
"Messiah Digest," NACOcast with Christopher Millard
By popular demand ... In this very special NACOcast presentation from 2007, Christopher takes us on a 30-minute guided tour of that holiday perennial, Handel's Messiah. LISTEN NOW!