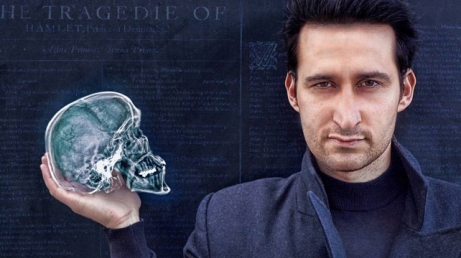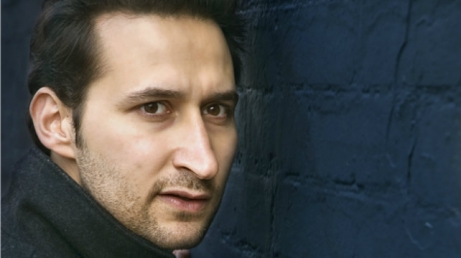 "Urgent, energetic storytelling… exhilarating to watch."" NOW Magazine
English

≈ 2 hours 15 minutes · With intermission
Hope and Hell Theatre Company in Association with Richard Jordan Productions Ltd. (Toronto)
You've never seen Hamlet quite like this! Shakespeare's tragedy is performed by award-winning actor Raoul Bhaneja, playing all 17 roles himself. This sparse, focused production – a hit in the UK and New York – brings out all the majesty and meaning in the language and the complexity of the play. HAMLET (solo) is a dynamic and stunning virtuoso performance. Pure and potent, clear and contemporary... it's utterly thought-provoking theatre!
Did you know?
HAMLET (solo) won the Montreal English Critics Circle Award for Best Visiting Production.
HAMLET (solo) Points of View
Saturday, November 16 at 12:45 p.m. in the Fountain Room
Experience English Theatre productions through an encounter with special guests offering unique perspectives on the piece. In this Points of View, Artistic Director Jillian Keiley chats with HAMLET (solo) Director Robert Ross Parker, Marie Bhaneja, and Elizabeth Cook Parker about the production and its journey to the NAC.

Please Note: there will be limited availability for Live Rush Tickets during the run of HAMLET (solo).
Please Note: There are no latecomers admitted to this performance.