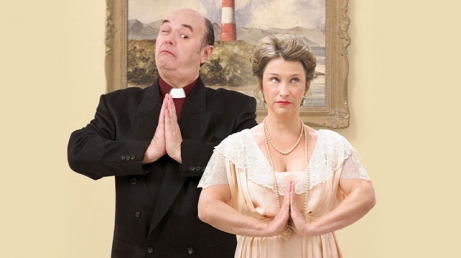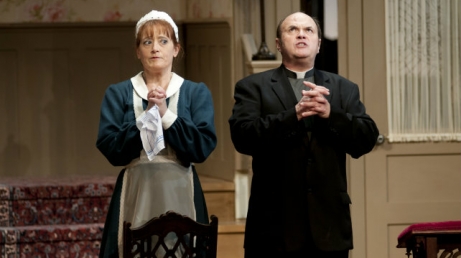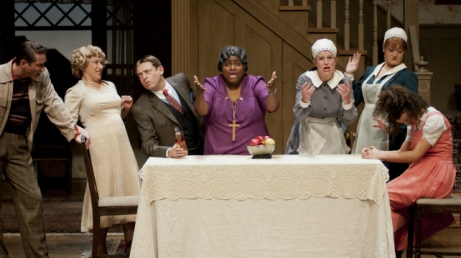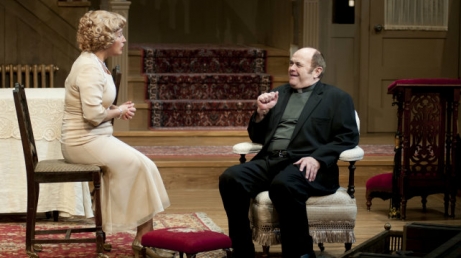 ""French original takes on comedic Newfoundland flavour ... Andy Jones in clerical collar and purple stock is superb ... ." " The Telegram
English

≈ 2 hours 30 minutes · With intermission
Molière's comedy classic is ingeniously re-imagined in Andy Jones' riotous adaptation, set in 1939 Newfoundland. This Tartuffe is two hours of insanely brilliant showmanship that is witty, cutting and fierce. A blazingly funny exploration of religious hypocrisy – given a salty and distinctive Newfoundland flavour – the show starts with a slow boil which quickly roils into a steaming, rollicking love-fest, leaving audiences hiccupping with laughter.
Did you know?
The French original was written in rhyming verse – a form cleverly maintained in Andy Jones' adaptation.

Please Note:
Live Rush tickets for Tartuffe are available Tuesday, Wednesday and Thursday evening performances only.