Live Nation
Nelly Furtado: The Spirit Indestructible Tour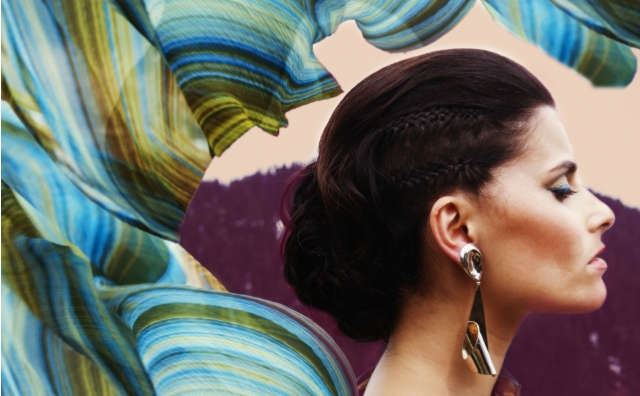 Nelly Furtado
** IMPORTANT INFORMATION**
Please note that the Nelly Furtado concert at National Arts Centre on January 21, 2013 has been cancelled. Refunds available at point of purchase.
With Special Guests Dylan Murray and Jessica Tyler

When I started this musical journey I wasn't sure of where I would end up, as I had just finished touring my Spanish album and was tentative about singing in English again.
I was seriously considering retiring from my career as a pop musician and pursuing other music-related and creative endeavors.
Slowly, but surely, I began to record again and eventually found a new freedom within my voice and an overwhelming sense of excitement about making pop music.
That is the excitement you hear on The Spirit Indestructible. Nostalgia is a huge theme. All my old memories suddenly became crystal clear to me, and I found myself re-visiting my past in a fresh and colourful way, on songs such as "Parking Lot", produced by Rodney "Darkchild" Jerkins, where I detail good times in my hometown, sort of like my own take on "Summer Of 69'". On "Big Hoops", my swagger-in-spades, rhyme-writing 14-year-old self finds liberation through hip-hop and r and b attending "music jams" in suburban Victoria. Ironically, Rodney "Darkchild" Jerkins, the producer of this song, and seven others on my album, is responsible for creating a lot of my favourite songs from the 90's as I eventually realized while examining the plaques his studio walls. When Rodney and I work together, I feel like a child in a playground, uninhibited and happy. We have a great time.
All of these songs have incredible meaning to me and were written in moments of intense personal growth. Overall, I would describe this album as raw and honest- a friendly punch in the face.
These tracks combine hard beats with strong, dynamic, sometimes pretty vocals. It's overall, quite a simple, at times juvenile album that was very liberating to create and gave me immense joy.
I hope you enjoy it too!