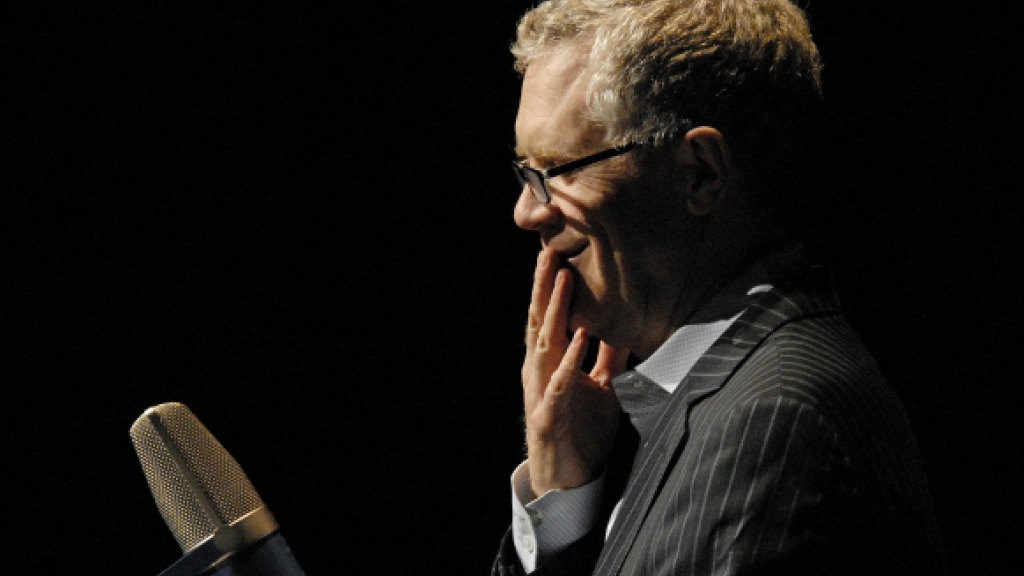 Ever since the year that Dave cooked the turkey, Christmas has been a tradition at The Vinyl Cafe. And this December Stuart McLean will be taking The Vinyl Cafe Christmas Concert Tour across much of Canada to celebrate that tradition. The concert will include two brand new Dave and Morley stories and Christmas music performed by "The Vinylettes" and Vancouver singer-songwriter Reid Jamieson.
The tour will also celebrate the release of Stuart's new four-CD collection Christmas Pack.
The 2012 Christmas Concert Tour will cap a landmark year for "Canada's favourite storyteller". Stuart's hit radio show The Vinyl Cafe is now heard by 1.3 million people each week. The show is broadcast on CBC Radio in Canada, on close to 100 public radio stations in the USA and on around the world on Sirius Satellite Radio 159 and podcasts. In January, Apple named The Vinyl Cafe the best audio podcast in their "Best of the Year" awards.
In addition to the popular Dave & Morley stories, the show also features live and recorded music by both up-and-coming and established Canadian musicians. Increasingly, it is becoming a place where Canadians go to find new, undiscovered talent.
Stuart has sold over 1 million books in Canada and this fall he is celebrating the release of his new collection of Dave & Morley stories: Revenge of the Vinyl Cafe. This will be Stuart's tenth book.
The books are: The Morningside World of Stuart McLean (1989), Welcome Home: Travels in Small Town Canada (1992), Stories from the Vinyl Cafe (1995), Home from the Vinyl Cafe (1998), The Vinyl Cafe Unplugged (2000), Vinyl Cafe Diaries (2003) and Secrets from the Vinyl Cafe (2006), Extreme Vinyl Cafe (2009), Vinyl Cafe Notebooks (2010) and Revenge of the Vinyl Café (2012). Home from the Vinyl Cafe, Vinyl Cafe Unplugged and Secrets from the Vinyl Cafe have all received the Stephen Leacock Award for Humour. The Vinyl Cafe Diaries (2003) was chosen as the best short story collection of the year by the Canadian Author's Association.