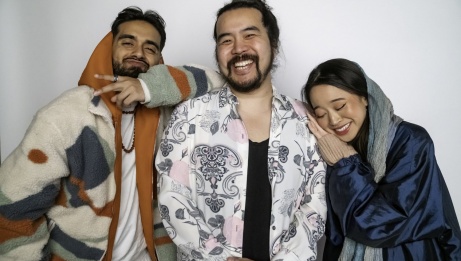 Music
Theatre
Comedy
Storytelling
Stand-up Comedy
In-person event

English

≈ 90 minutes · No intermission
InnerGenerational: Becoming Ancestors is the discovery and showcasing of the second-generation immigrant's experience in finding our place in Canada.  An intimate reflection on ancestral impact featuring a trilogy of Asian experiences (South Asian, East Asian, Pacific Islander) shared through poetry, music, rap, comedy and storytelling.
Many of us suffer in silence through mental health issues, shame, guilt, pressures to assimilate and confusion in who we are, always feeling stuck in the middle. With exploration of our lineage and complicated family history through multidisciplinary performance arts, we are able to find where we belong. 
Performances by GTA artists Siddartha & Shqdel, with special guest performer Ottawa legend King Kimbit.  Also returning to his hometown, Master of Ceremony, Anto Chan. 
You won't want to miss this one night only event of heart-opening, growth-minded and revolutionary entertainment!