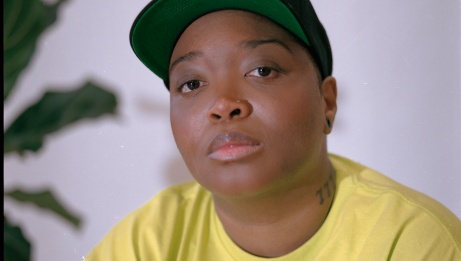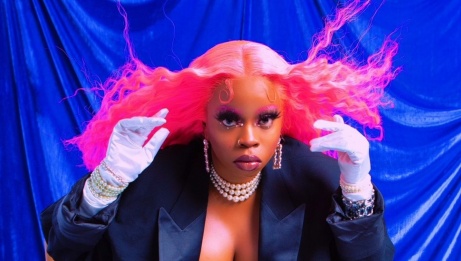 Popular Music and Variety's Fridays At The Fourth is excited to introduce emerging Hip Hop artists from across Canada to the stage as part of NAC's inaugural Hip Hop Theatre Festival.
It's no longer a secret that Toronto, Canada continues to be an incubator of raw, unique talent and rapper/songwriter DijahSB is the latest artist taking their brand and story to the world. Inspirational without being preachy, their music is a glimpse into the mind of a Black non-binary artist rapping their way through hope, heartbreak, and breakthroughs. Their fascination with the unguarded creative processes of their influences Kid Cudi and Lupe Fiasco birthed a desire to express themselves freely and unapologetically unique.
Dijah starts the year off with the release of their new project aptly named 2022 the EP. Dijah highlights a lot of the issues we face in the new world of repetitive lockdowns, skyrocketing real estate prices, and finding their way in both the industry and life. Producers include frequent collaborator Cheap Limousine and a special track to close with famed producer Matisse of the electronic group Keys N Krates. With every release, Dijah moves closer to their dream of living comfortably, happily and being a voice for the LGBTQ+ community.
Zimbabwe born, Charmaine and her family immigrated to North America in search of a better life. Out of her tough upbringing was birthed survival and a hard work ethic that led to a confident rapper with all the accompanying strut and swagger, and a brilliant R&B vocalist able to deliver a heart-stopping ballad.
The Zimbabwe-born Toronto rapper with a fairly "Rags to Riches" story revealed herself to the world with the release of her debut EP Hood Avant Garde in April 2021. Her break out single "Bold" landed Charmaine the 2022 Juno Award for Rap Single Of The Year, making her the first woman in history to win in that category.
Slowly working her way toward international stardom, Charmaine has garnered over 15 MILLION streams in North America, South America, Europe, Asia, Africa and Australia to date. After being featured by Fatman Scoop, Ebro Darden, Complex, MTV, Much Music, ET Canada, CBC and MORE, as well as having her music heard in hit Netflix series Ginny and Georgia, Crave's Bria Mack Gets a Life and Prime Video's Harlem amongst a several others, Charmaine is ready to shake the tables.
A spiritual being with a fearless attitude on the beat. Lia Kloud is a femcee with a talent for creating an atmosphere of positive energy while maintaining a level of mystery through her music. Raised in Ottawa's south side, Lia grew up in the suburbs and the music she creates reflects on her environment as a youth, and discovering herself as a young adult. Lia is forever advancing her sound with determination, and aims to connect people through her stories while remaining humble and true to herself.