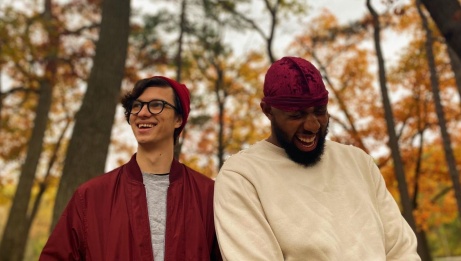 Music
Singer/Songwriter
Hip-hop
Popular Music and Variety's Fridays At The Fourth is excited to introduce emerging Hip Hop artists from across Canada to the stage as part of NAC's inaugural Hip Hop Theatre Festival.
Asuquomo is a Canadian Musician with Nigerian roots, Mo developed his Cadenced approach to lyrics in the southeast corners of Nigeria - PortHarcourt, where Afrobeats was a major influence. He won the 2020 Ottawa Arts Council & RBC Emerging Artist Award after releasing OT Riddim mixtape, and then hitting the Top 20 Ep releases in Canada by Exclaim! with his official debut Ep DIOBU. Along the way, he was featured on American blogs, the likes of American Songwriter, Pitchfork, HotNewHipHop, Headlight Spirits, Pan African Magazine, etc
Asuquomo spent the first half of 2022 releasing two singles, one music video, and introducing a new Alter Ego "Ini Mini Mo" as the title for an upcoming Ep.

His Debut album along with a short film which was all created with the support of the Canada Council of the Arts is scheduled to release in Q1/Q2 of 2024, and projected to hit the top 2024 Rap and Afro music Charts in Canada and Nigeria.
S.O.A.P. is a rapper/producer duo consisting of Toronto poet/rapper Scribe and Hamilton-based producer Onglish. After Onglish produced several beats on Scribe's debut project in 2015, the two agreed to work closely to create a culture of risk and trust, pushing each other to expand their abilities. Drawing inspiration from Timbaland, Kaytranada, Mick Jenkins, Anderson.Paak and others, S.O.A.P. has a unique sound that plays inside the box in unorthodox ways. By aiming at something more emotional than flawless, Scribe & Onglish Aren't Perfect (S.O.A.P.).