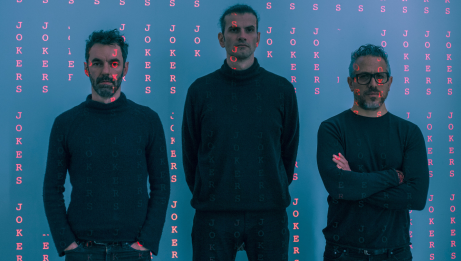 The Boston Globe recently wrote about Vincent Peirani that he seems to be a culminating figure of sorts - able to move through various styles with an accomplished grace.
Vincent Peirani, a virtuoso accordionist who has won international acclaim in the jazz world, expresses himself with remarkable ease in a wide variety of musical genres, shifting and overstepping their boundaries with consummate skill.
His open-mindedness and endless curiosity have led him, through countless collaborations, to shape his music with multiple influences. With their naturalness, their self-evidence, his compositions go straight to the depths of our emotions.
With insatiable relish and unfailing commitment, he explores different musical languages, and uses his own special magic to give new life to familiar themes that we thought were rooted forever in their own tradition.
Vincent Peirani's music, like his personality, embraces whole worlds, and takes the listener on new adventures every time.
Jokers, his first trio album, featuring Federico Casagrande on guitar and Ziv Ravitz on drums and keyboards, showcases their interest in rock and electronic music, and taste for musical hybridity.