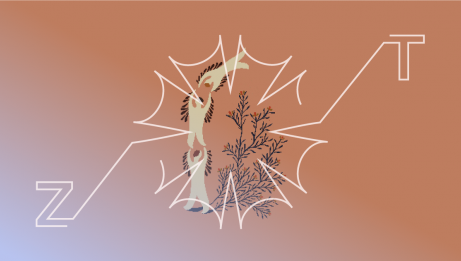 Special Events
Francophone
Theatre
In-person event

Français

≈ 1 hour · No intermission
What if we rewrote history?
Three territories—Kourou, French Guiana; Ziguinchor, Senegal; and Winnipeg, Canada–and a large forest where they can interact. On marronne ? (Si ça te dit, viens) is the story of a woman, Adélaïde, who, from one day to the next, left her homeland behind. She never talks about it, not even to the new community that has formed around her. But the past hasn't said its final word ...
On marronne ? (Si ça te dit, viens) is an invitation to step aside, to see the truth beyond the myths and the power of thought behind these events. An invitation to correct history, no less.
A sensitive epic told in words, sounds and movement, On  marronne ? (Si ça te dit, viens) was born of a meeting between Guyana's Isabelle Niveau and Manitoba's Geneviève Pelletier during Zones Théâtrales' inaugural Transfrontaliers international networking project and Nathalie Carratié-Faye. This new work features text by Togolese playwright Gustave Akakpo and a soundscape by Indigenous artist Marie-Josée Dandeneau. Together, they convey the power of human nature to transcend borders.
"Marronnage," a term from the colonial era meaning the escape of a slave, also means the use of dead wood from the forests by the local community. Here it takes on its double meaning, signifying both nature and resistance.