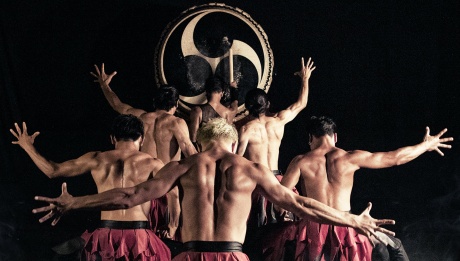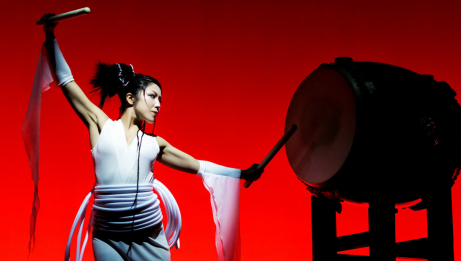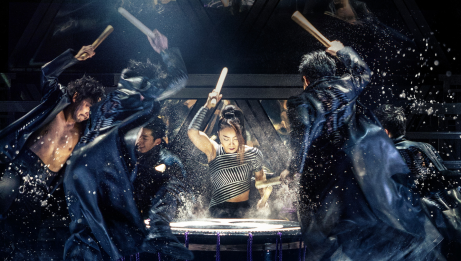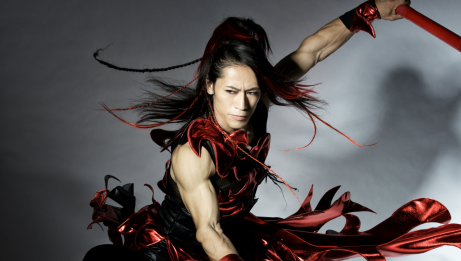 "Extraordinarily talented percussion artists, and seductive, alluring performers" Chicago Tribune
DRUM TAO was established in 1993 with the dream of creating the best show in the world using "Wadaiko"(Japanese drums), an instrument which has a very rare and unique variety of sound expressions. DRUM TAO, based in Oita, Japan, started creating their own music, stage set-ups, and costumes to produce their unique brand of entertainment. Many talented artists gathered to contribute to this creation from all over the world, resulting in peerless and modern Japanese entertainment.
More than 9 million spectators have seen performances by DRUM TAO across the world in the 30 years since their inception. DRUM TAO's incredible performers create phenomenal expressions on the incomparable "Wadaiko" drums as well as beautiful melodies on Japanese flutes and harps. Currently, they perform 700 shows yearly as three teams; Team A, Team K, and Team S. It is Japanese entertainment for a new generation that completely surpasses expectations.