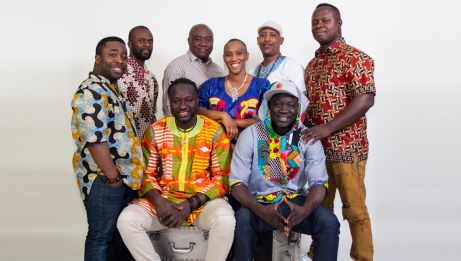 Music
Global music
Summer events
Multiple instruments, ten languages, and seven countries define Okavango African Orchestra, winners of the 2017 JUNO Award for World Music Album.
Okavango African Orchestra is an ambitious musical ensemble created by Batuki Music Society, a non-profit African arts organization based in Toronto. Artistic Director Nadine McNulty assembled a cast of accomplished African-born musicians who now live in Toronto and Montreal.
Okavango: An African Orchestra brings together the traditional music and instruments of several major African cultures that historically have had little or no interaction. The musicians of Okavango have created a common meeting place for these disparate cultures, and a new musical language that harmonizes their different tuning systems, rhythms, and timbres. The musicians and instruments of Okavango represent a continuum of traditions and cultures from time immemorial to the present day.