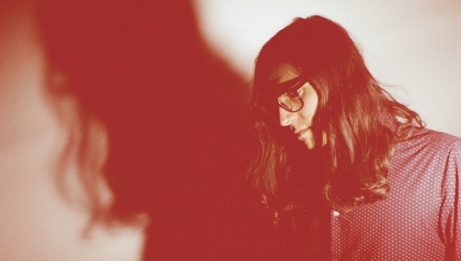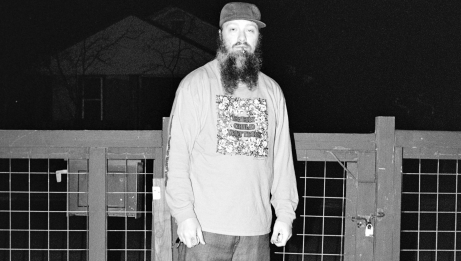 In the Ojibway language, the word Zoongide'ewin means "bravery, courage, the Bear Spirit." It's no wonder Daniel Monkman adopted Zoon as his musical moniker. The Hamilton-based musician has spent the better part of his 28 years finding and channeling his strength to overcome such adversities as racism, poverty and addiction.
Music saved Monkman's life. And, on Zoon's debut album, Bleached Wavves, he paints a message of hope and fortitude, lessons he learned studying the Seven Grandfather teachings after experiencing the lowest point of his life.
Bleached Wavves is the first true document of what has been dubbed "moccasin-gaze," a tongue-in-cheek nickname for the amalgamation of Monkman's shoegaze influences with traditional First Nations music. Like My Bloody Valentine's Loveless, a record that changed everything for him, Zoon pushes forward that famously quixotic, effects-laden sound with a distinctive, new approach.
Status/Non-Status exists because of a desire to connect communities, particularly Indigenous communities, through art and healing. Surely Travel, with its narratives about parts of the country many Canadians seldom think about, let alone see, will help the band achieve connection and community engagement in new ways.

Previous engagements (2019 Polaris Long-Listed Warrior Down and the highly acclaimed 1, 2, 3, 4, 500 Years EP) saw Adam reliving familial and communal truths in a challenging and revealing way; with Surely Travel, Sturgeon and band invite audiences into the landscapes of their own surroundings and desires and the awareness that they are simple observers to the natural clauses of the road, environment, connections and distances.

Putting forth an Indigenous voice in Canada's musical culture is an important driving force for Status/Non-Status, which is fronted by an Indigenous artist (Adam Sturgeon). Status/Non-Status also engage in many community outreach projects that involve Indigenous populations across Canada (ex: Inuit of Salluit, QC, Wolastoqiyik of St. Mary's and Kingsclear First Nation, NB, and urban Indigenous artists of London, ON via The Rezonance Youth Internship Program).