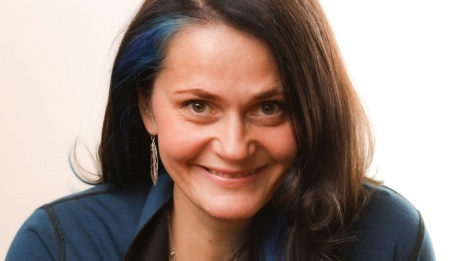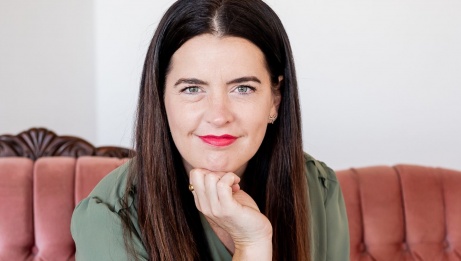 Facebook Live event

English
Kate Bowler, PhD is a three-time New York Times bestselling author, award-winning podcast host, and an Associate Professor of American Religious History at Duke University. She studies the cultural stories we tell ourselves about success, suffering, and whether (or not) we're capable of change. She is the author of Blessed: A History of the American Prosperity Gospel and The Preacher's Wife: The Precarious Power of Evangelical Women Celebrities. After being unexpectedly diagnosed with Stage IV cancer at age 35, she penned the New York Times bestselling memoir, Everything Happens for a Reason (and Other Lies I've Loved), No Cure For Being Human (and Other Truths I Need to Hear) and her latest written with her co-producer, Jessica Richie, Good Enough: 40ish devotionals for a Life of Imperfection. Kate hosts the Everything Happens podcast where, in warm, insightful, often funny conversations, she talks with people like Malcolm Gladwell and Anne Lamott about what they've learned in difficult times. She lives in Durham, North Carolina with her family and continues to teach do-gooders at Duke Divinity School.
Jillian Horton, M.D., is an award-winning medical educator, writer, musician and podcaster. A former Associate Dean at the University of Manitoba, she has cared for thousands of patients in an inner-city hospital, and now works to provide care to people living with addiction. She is the winner of the prestigious 2020 AFMC–Gold Foundation Humanism award, recognizing her as a national thought leader in medical education and the delivery of compassionate and humane care. As a teacher of mindfulness, she is sought after by doctors at all stages of their careers, and she leads the development of national programming in physician health for Joule, a subsidiary of the Canadian Medical Association. Her writing about medicine appears frequently in the LA Times, the Globe and Mail, and the Toronto Star, and her first book, We Are All Perfectly Fine, now a national best seller, was released by HarperCollins Canada in Feb 2021.

The Canadian Medical Association, MD Financial Management and Scotiabank together proudly support the Arts, Medicine and #Life speaker series, one of several initiatives that comprise our 10-year, $115 million commitment to supporting the medical profession and advancing health in Canada.
*You can find all previous Arts, Medicine & #Life talks as podcasts here.