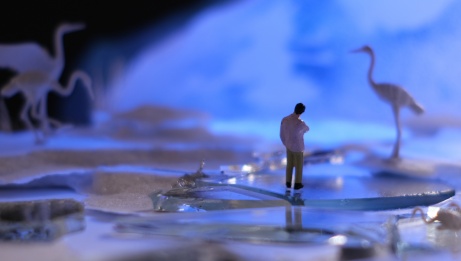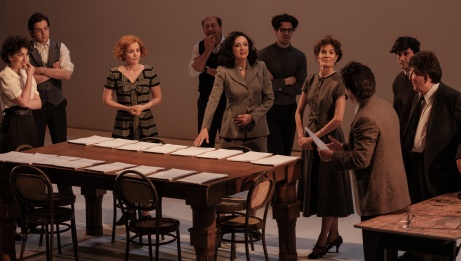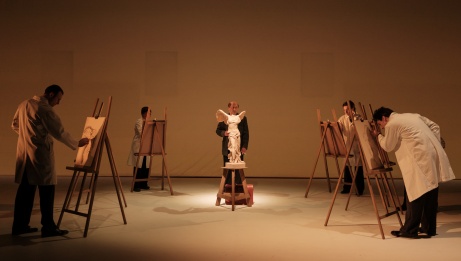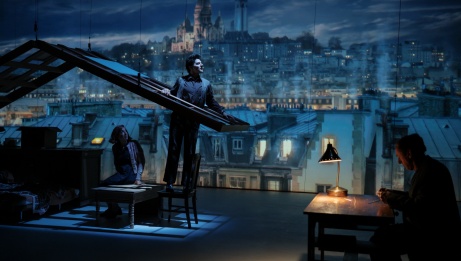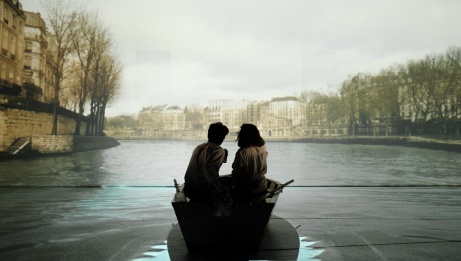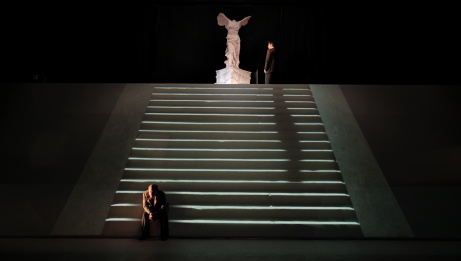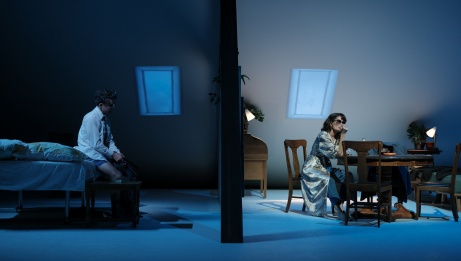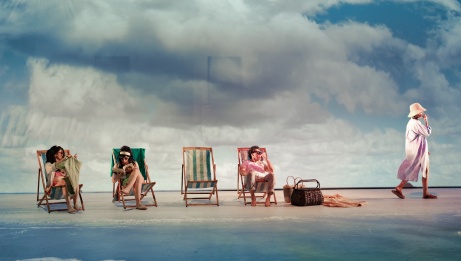 "The layers and colours of a great painter's life "
In-person event

Français

≈ 4 hours and 05 minutes · With intermission
NAC Premiere
Ottawa Premiere
NAC Co-production
NAC Presentation
With his incomparable theatrical genius, Robert  Lepage revives the light-and-shadow existence of the master of lyrical abstraction, Jean  Paul  Riopelle. The anchor point: his fresco Tribute to Rosa Luxemburg, which he began the day after the announcement of the death of his soulmate, painter Joan  Mitchell. Thirty paintings like thirty sequences of a torrid love story and an extraordinary life woven into the fabric of a sociocultural revolution.
Theatre is a powerful time machine that Robert Lepage uses to explore the many layers and textures of Riopelle's life: the student and his teacher Paul-Émile Borduas, who introduced him to the signatories of the Refus global; the émigré in Paris, alongside Breton, Beckett, Giacometti; Riopelle and Mitchell, in two parts, featuring two pairs of dazzling performers, including Luc Picard and Anne-Marie-Cadieux; and finally Riopelle in his twilight years on Île-aux-Grues, expanding his legacy with the famous silhouettes of birds and objects captured forever in spray paint.
With his unique signature, his humour, his virtuosity as a dramatic storyteller and his perceptive view of Quebec's identity, the creator of The Dark Side of the Moon and 887 revives the memory of an authentic free spirit in a tribute to one of the pioneers of contemporary art.