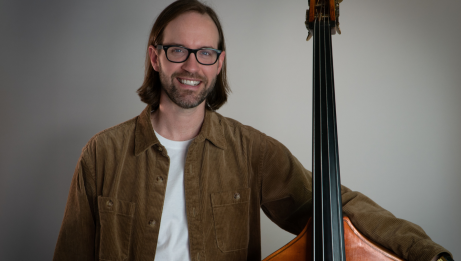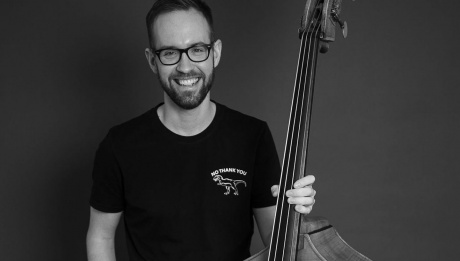 Hailing from Southwestern Ontario and currently living in Toronto, bassist Mark Godfrey has established himself a mainstay in the Canadian jazz community. Named the 2019 Emerging Jazz Artist of the Year by the Toronto Arts Foundation, Mark's accolades as a bassist and composer include the 2014 Grand Prix de Jazz from the Montreal Jazz Festival (Pram Trio) and the 2021 JUNO Award for Vocal Jazz Album of the Year (Sammy Jackson/With You).
Aside from leading his own ensembles, Mark can regularly be found performing as a supporting musician alongside Barbra Lica, Sammy Jackson, Matt Dusk, and Teri Parker. His versatility on both electric and double bass has given him the opportunity to record and perform with a variety of other Canadian jazz artists over the last decade including: Kellylee Evans, Joanna Majoko, Jesse Ryan, Jake Koffman, and the Toronto Jazz Orchestra among others. As a jazz educator, Mark is the double bass instructor at Mayfield Secondary School for the Arts in Brampton and also teaches privately out of his home studio in Toronto.

Mark will be performing with his quintet which features Allison Au and Matt Woroshyl on saxophones, Chris Pruden on piano, and Nick Fraser on drums.