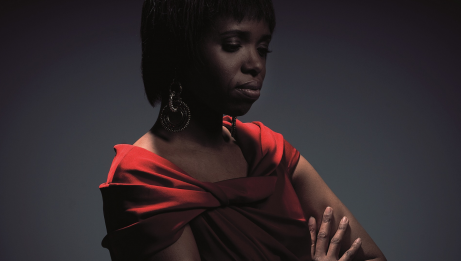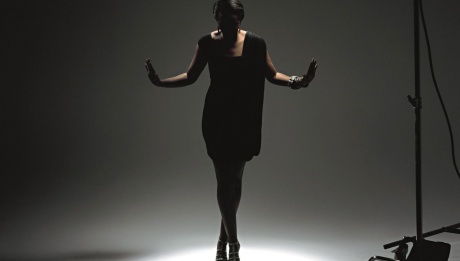 The inimitable Ottawa-based jazz musician Kellylee Evans brings to life her 2010 album Nina, in a spectacular one-night-only event. The album, a tribute to jazz and civil rights icon Nina Simone, won the Juno for Vocal Jazz Album of the year in 2011, Evans' first Juno award. Jazz Times wrote "… a master of fresh interpretation… so superbly rendered it could be considered definitive. "
Joining her on stage will be an all-star band that includes two members from the original recording Marvin Sewell (Cassandra Wilson, Marcus Miller, Jack DeJohnette) and Francois Moutin (Jimmy Heath, Monty Alexander, Michel Legrand).
Don't miss this very special evening of music in which these superb artists will revisit the music from the celebrated album.
Kellylee Evans – vocals
Francois Moutin – bass
Francois Moutin became a member of the legendary Martial Solal's Trio at age 27 and was then shortly recognized as one of the finest young jazz bass players in Europe. Having moved his base from Paris to New York City six years later, he began in the late nineties a relentless enterprise of co-leading projects with his twin brother Louis Moutin, a brilliant jazz drummer. Highlights are Moutin Reunion Quartet, the Moutin Factory Quintet and the more recently formed M.O.M trio with Canadian saxophonist Jowee Omicil. Along the years, the Moutin Brothers have toured extensively around the world while releasing ten highly and abundantly praised albums.
Marvin Sewell – guitar
Marvin Sewell is a musician, composer, and producer whose distinct sound encompasses a "fantasy fusion" of jazz, blues, funk, alternative, and world music. From Chicago, Marvin began playing guitar in grade school and when he attended high school, he played with the Malcolm X Community College Big Band and jammed with many local basement bands. He went on to perform with such legendary Chicago musicians as Von Freeman, Ramsey Lewis, Billy Branch, Jody Christian, Big Time Sarah, and Barbara La Shore. After studying composition at Roosevelt University, Sewell moved to New York and soon joined Jack Dejohnette's Special Edition. In 1995, Marvin began a 15-year collaboration with multiple GRAMMY award-winning recording artists Cassandra Wilson—serving as lead guitarist, arranger, band leader, and served musical director for a total of 7 years.

Amhed Mitchel - drums
Amhed Mitchel is a Cuban-Canadian drummer who calls Toronto home since 2006. As a session musician Mitchel has collaborated with an vast amount of artists . In 2004 Amhed was part of the closing concert of the Tokyo Jazz Festival where he shared stage with such musical icons like the great Herbie Hancock, Wayne Shorter, Dave Holland, Dianne Reeves and Lionel Lueke .