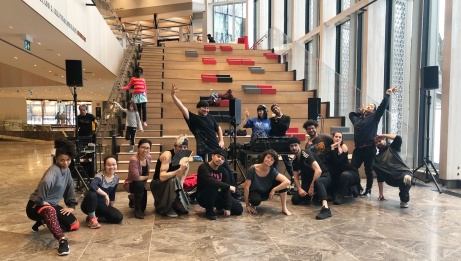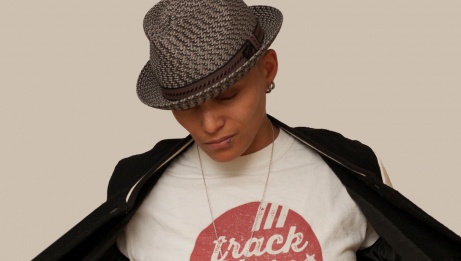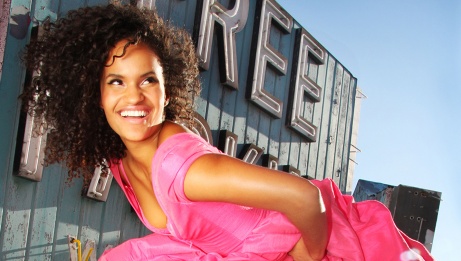 Family programming
Music
Hip-hop
R&B
Dance
Workshops
In-person event

Bilingual

≈ 2 hours · No intermission
This season, Capital Sessions and the NAC are bringing you a series of FREE house dance workshops!
Learn basic house-dance steps from some SERIOUS DANCERS, soundtracked by DOPE DJS.
If you are a seasoned dancer, bring your moves and come sesh with us!
No experience required / FREE
**Guest Artists Feb 4**
Natasha Coldevin a.k.a. DJ del Pilar
DJ del Pilar is a Queer Afro-Latin DJ and vocalist. A long-time performer and event producer, DJ del Pilar brings the beats to stages big and small, and in the past few years has graced the decks at the NAC, House of Paint, Bluesfest, and opening for Mixmaster Mike. DJ del Pilar is also the co-founder of Ottawa's longest running and coziest queer dance party, Homo Phono! Growing up in the 80's and 90's, she has been heavily influenced by old school hip hop, funk, disco, and house music, putting a fresh spin on dance floor classics.
Mélissa "Melly Mel" Flérangile
From Jazz to Street dance, Mélissa "Melly Mel" Flérangile has been devotedly mastering her craft over the years. In early years her passion and dedication as a dancer has led her to appear in several Hollywood motion pictures including Honey, and the Academy Award-winner and big screen success Chicago.
From 2005-2008 Melly Mel had the chance to participate in the creation of and perform in "The Beatles LOVE" by Cirque du Soleil, a celebratory production honoring the legacy of the Beatles. This led her to perform on various events such as the 50th Annual Grammy Awards and the Jay Leno Show.
A strong believer in giving back Melly Mel took part in the Mosaic Gala for Guy Laliberté's One Drop Foundation, a charitable organization that develops integrated and innovative projects in which water plays a role to fight poverty.
From 2011-2016 has been part of Cirque Eloize's spectacular show iD. She's been touring the world performing in prestigious theaters such as Wang Theater in Boston, Marina Bay Sands Theater in Singapore, Theatre National de Chaillot in Paris… Furthermore with iD she got the chance to perform for one of the most renowned TV show in France, Le Plus Grand Cabaret du Monde; A delight for any performer!
While touring with iD she started a movement called "Melly Mel Inspire". Her aim is to work with youth in communities all over the world and use her passion for dance to motivate and empower them to be at the forefront of any path that transcend the ordinary.
In 2016 she worked with tentacle tribe a Canadian and Swedish based contemporary dance company. Performing their duet pixelated squid at "Breaking Convention" in North Carolina and toured in Europe.
Melly Mel is currently a strong asset and a key member of "Bboyizm" Dance company. They promote and preserve the foundation, authenticity, and essence of all street dances. Their creations and programs are platforms for authentic self-expression by artists and students alike. Currently creating and touring nationally in Canada and South America.
Melly Mel is also working alongside Magical Bones an exceptionally skilled magician and street dancer. They have performed on Britain's Got Talent, Celebrity Edge and are expected to tour in Europe in 2023.
As she aspires to inspire people from different walks of life, she shares her purpose to "Live. Laugh. Love" through dance!