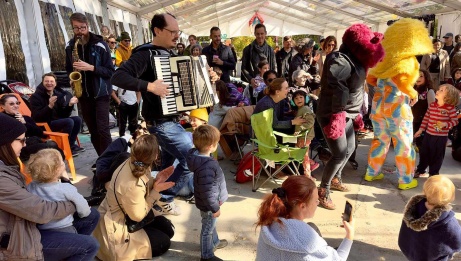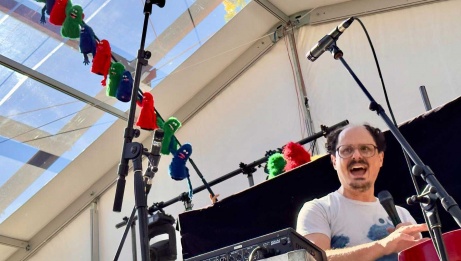 promotions
Family programming
Music
Children
Festival events
In-person event

Bilingual

≈ 20 minutes · No intermission
The undisputed party king has a name: it's Josh "Socalled" Dolgin! There's no one like him for getting a crowd up on its feet. Ready for the inventor of klezmer hip hop and his band? Let the fun begin!
It's hard to describe Socalled. This unique musician plays the piano and the accordion, he also makes movies, he's a magician in his spare time, and he creates his own puppets ... It's obvious that this multi-talented artist likes to mix genres, as his joyfully funky music clearly shows.
Socalled brings his exuberant energy with him wherever he goes, and injects it into a panoply of hits with echoes of hip hop, electro, folk and Yiddish trad. Accompanied by a great band of musicians—not to mention his puppets!–he gets the party going in no time!
3, 2, 1 ... and away we go!
Bilingual ● For all ages ● Free
Psst! The shows at 1:50pm on Saturday, February 18 and Sunday, February 19 will be performed on the move. Join the parade!