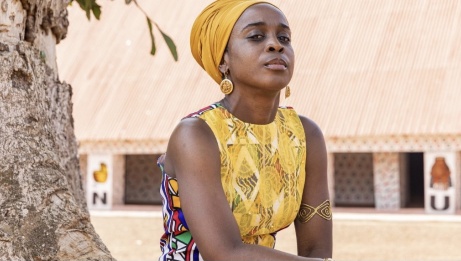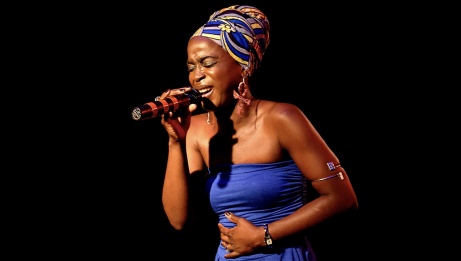 Francophone
Music
Singer/Songwriter
Carine au Micro is an African artist (Benin). Her interest in music started at a very young age under the influence of her parents, and most especially her mother. The year 1998 was a turning point in Carine's artistic life – she moved to France and unleashed her passion for music through collaborations with various emerging musicians from the local scene.
In 2004, when Carine moved to Quebec for her university studies, she joined the Imani Gospel Singers Choir and was able to truly experience Montreal's music scene. However, it wasn't until she met artists like Lorraine Klassen, Noel Mpiaza and David Mobio, among others, that she really found her feet in the music world. In 2013, she notably participated in the Musical Comedy Mahalia Jackson at the Segal Center in Montreal, starring jazz artist Ranee Lee (2010 JUNO Award).
After her first EP, O La Si, released in 2018, Carine au Micro released her very first album in the fall of 2022, entitled DOTO N'ASE, with the support of the Canada Council for the Arts and the Conseil des arts de Montréal.