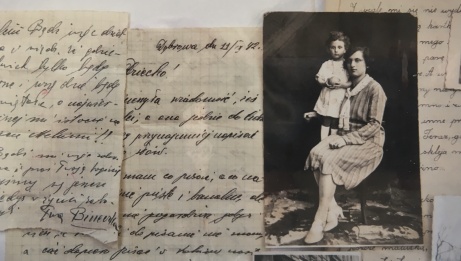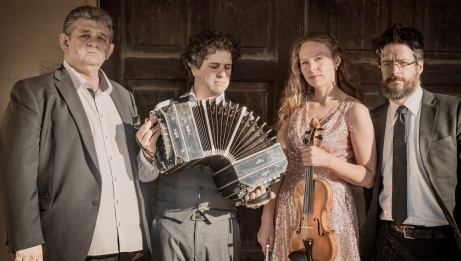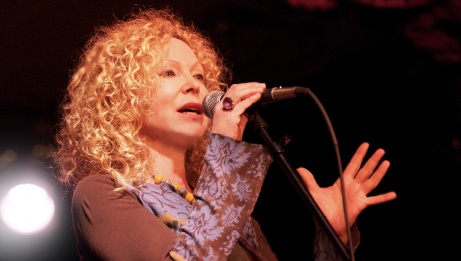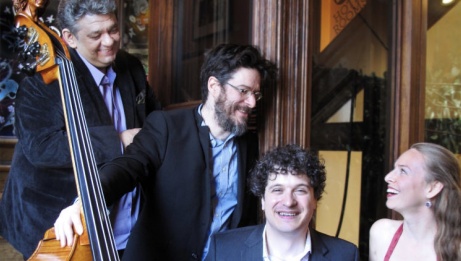 To mark Holocaust Remembrance Week 2023 and the 78th anniversary of the liberation of Auschwitz, the National Arts Centre presents Silent Tears: The Last Yiddish Tango, by the Payadora Tango Ensemble and Lenka Lichtenberg. This award-winning program is based on poems, testimonies and writings of women who were victims of sexual violence, human experimentation, forced sterilization and torture during the Holocaust. Some are from a project led by Dr. Paula David, a social worker at a Toronto Jewish care home who helped survivors process their trauma by writing collective poetry. Others are from Molly Applebaum, a Canadian author, who, during her adolescent years, was buried underground in a small wooden box in a barn in Dąbrowa, Poland during the war.
The songs from Silent Tears tell the story of unimaginable violence as experienced by women and children during the Nazi occupation of Poland.
Featuring
Rebekah Wolkstein (violin, composer)
Lenka Lichtenberg (vocals)
Drew Jurekca (bandoneon, musical director)
Robert Horvath (piano)
Joseph Phillips (double bass)
Dan Rosenberg (speaker)
The Centre for Holocaust Education and Scholarship (CHES) is a local Ottawa charity that develops educational programs and activities to promote knowledge and understanding of the history and legacy of the Holocaust. We bring together academics, educators, survivors, students and diverse community members, offering year round programming and events whose objectives include combating antisemitism, prejudice, and racism and promoting respect for diversity, social justice and human rights.