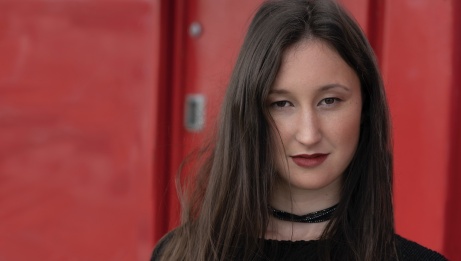 Francophone
Music
Singer/Songwriter
Jazz
Ariane Racicot is a Montreal-based jazz pianist and composer who blends elements of classical, Latin as well as metal music to form a unique style.
In 2017 Ariane's Youtube performance of Bohemian Rhapsody went viral earning her an online following as well as 18 million views to date. Currently, Ariane has more than 22,000 subscribers on her Youtube channel and a growing presence on Tik Tok and Instagram.
She first began her training in classical piano at the age of six, until she decided to branch out into jazz while in her teenage years.
A few years ago, she founded her own trio featuring the talents of Antoine Rochefort on electric bass and Guillaume Picard on drums. This collaboration resulted in the creation of her first album of original music, Envolée released in May of 2022.
The album was supported by the Canada Council and was met with widespread critical acclaim from Canadian and international critics alike. Racicot also was recently awarded the title of Révélation Radio Canada for 2022-2023.
In June of this year, at the personal invitation of Artistic Director Maurin Auxéméry, Ariane was invited to open for Wynton Marsalis' Jazz at Lincoln Center Orchestra at the 2022 Montreal International Jazz Festival.