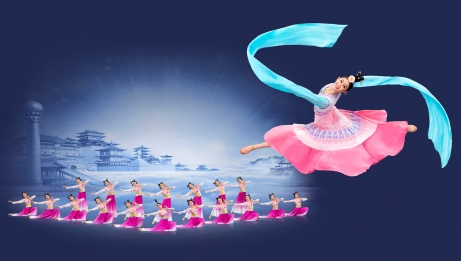 Special Events
Music
Dance
In-person event

≈ 2 hours and 15 minutes · With intermission
"Absolutely the greatest of the great! A must-see!"
—Christine Walevska, world-renowned musician, "Goddess of the Cello"
"The imagination behind it and the creativity are incredible. Absolutely marvellous."
—Irving Guttman, "Father of Opera in Western Canada"
"This is the finest event I've ever been to in my life. ... I was in tears, because of the human spirit, the dignity, the power, the love, coming out of those people was astounding. ... This is the profound, quintessential end of entertainment. There is nothing beyond this. Nothing."
—Jim Crill, former television producer
"The orchestra is phenomenal. They are very, very on top."
—Roger Tallman, seven-time Emmy Award-winning composer/producer
"Simply gorgeous stage magic. A must-see!"
—Broadway World
Entirely New Production, Accompanied by Shen Yun Orchestra
Presented by Falun Dafa Association of Ottawa
Shen Yun Performing Arts unveils an all-new program every year. Experience the extraordinary depth and breadth of authentic Chinese culture. Savour the magnificence of five thousand years of civilization —the beauty of China before communism—brought to life on stage.
Immerse in a performance of stunning beauty and tremendous energy that leaves audiences uplifted and inspired. Leaving millions in awe!
Visiting 150 cities around the world, Shen Yun's seven touring companies each consists of some 80 exceptional artists including winners of top international competitions in dance and music.
Secure your best tickets today! The venue has opened "standing room" tickets for sale several times after regular tickets sold out.
Enjoy a unique orchestra that embraces Chinese and Western instruments in a masterful fusion. Be spellbound by stunning costumes, brilliant choreography, and state-of-the-art dynamic backdrops.
Experience the extraordinary!
*** ***
Shen Yun's performances are recommended for a general audience.
As an advisory to adults who might bring children, the NAC recommends this production for ages 5 and up.