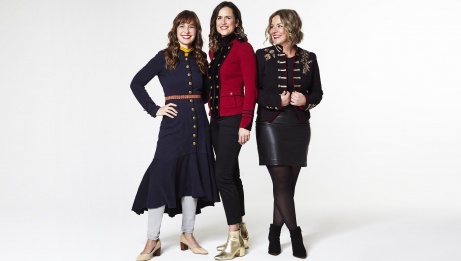 This December, the Good Lovelies will be taking their annual Christmas show across Ontario and bringing their classic holiday songs, timeless winter selections, and original material to your town!
Accompanying the Good Lovelies (Caroline Brooks, Kerri Ough and Susan Passmore) is a stunning backing band of some of Canada's finest musicians. As a six-piece, this band will have you tapping your feet, laughing, and singing along by the end of the show. This is a must-see concert.
The Good Lovelies first united in 2006 for a one-off performance and has since compiled a catalogue of studio albums, EPs, a live album and a Christmas collection. They have toured extensively across Canada, the US, Europe, UK, and Australia and have earned a JUNO Award (2010), a Juno Nomination (2012) and four Canadian Folk Music Awards along the way.