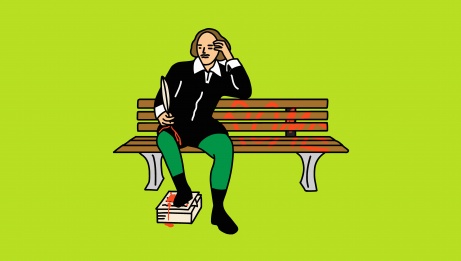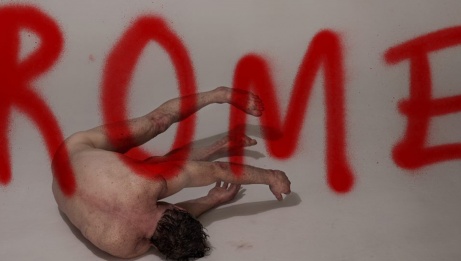 "Rise and fall of an empire "
In-person event

Français

≈ 6 hours · With intermission
Binge-watching an entire TV series, eyes glued to your screen, is so 2020–21. It's time for a unifying saga, an epic experience … it's time for ROME! Welcome to a Shakespeare marathon: the four Roman plays plus a stage adaptation of a narrative poem, assembled in a single production under the sharp eye of the great director Brigitte Haentjens, with a cast of some 20 performer–athletes and three musicians whose hearts vibrate in tune with the eloquent dialogue translated by the inimitable Jean Marc Dalpé.
ROME is a spectacular six-hour journey behind the scenes of an empire that rose and fell, as if following the trajectory of a prophetic black sun that, 400 years later, resonates eerily with our times. The cycle opens with The Rape of Lucrece, the female body portrayed as a territory to be invaded; a chaotic democracy struggles to emerge in the face of Coriolanus' contemptuous and exaggerated righteousness; Julius Caesar exposes the implacable mechanics of tyranny; the explosive cocktail of love and politics is captured in Antony and Cleopatra; and the adventure concludes with the legendary bloodbath of Titus Andronicus.
We will depart from ROME basking in the glory of having attended a performance–event that will leave its mark on the soul and the body, even as it chips away at the very foundations of our so-called "civilized" societies.