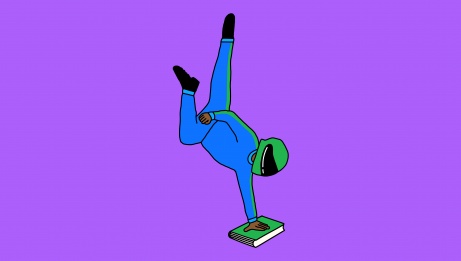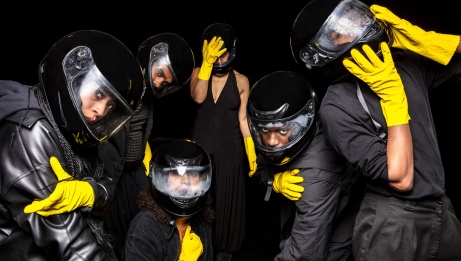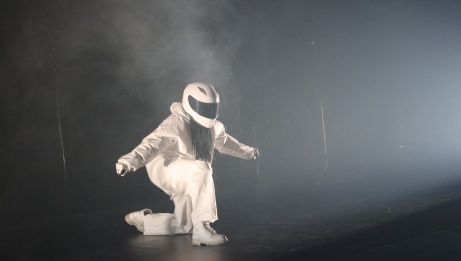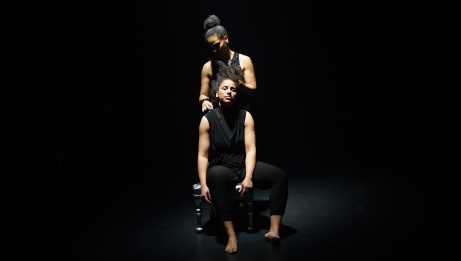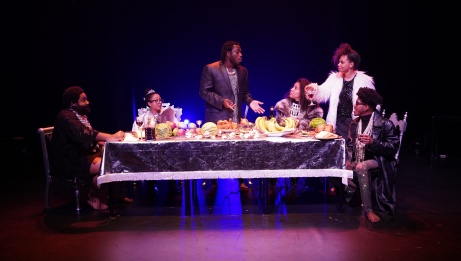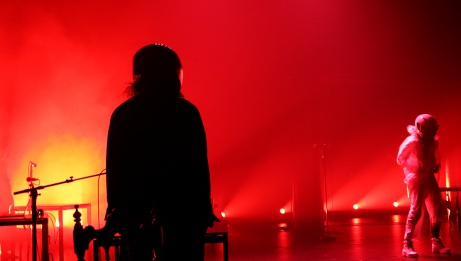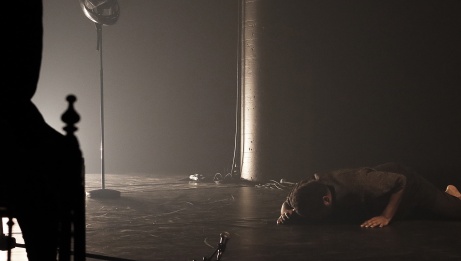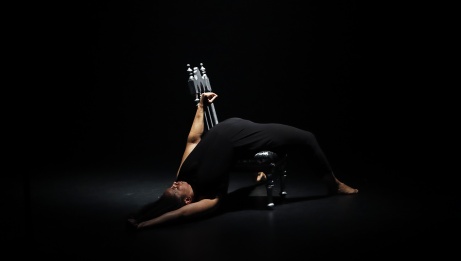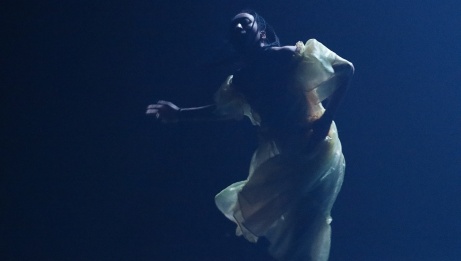 In-person event

Français

≈ 1 hour and 30 minutes · No intermission
When it comes to racial justice, we are collectively emerging from an overlong blind silence that demands—now, today—that we cross all the bridges that will lead us to the Other. Cabaret Noir is one of those bridges. A bridge that dances, thinks and throws off light!
Solo choreographer Mélanie Demers, accompanied by a team of sublime creator–performers, travelled up the cultural river of what she calls her "negritude" to confront the works, artifacts and stereotypes that have shaped her identity. From the works of such key figures as Frantz Fanon, Toni Morrison and Dany Laferrière to the syncopated writing of episodes of Lance et compte, from Nina Simone's jazz vocals to a Creole lullaby, from Othello's monologue to the logorrhea of Spike Lee's films, no structuring stone has been left unturned. In Cabaret Noir, the multidisciplinary artist delivers the result of her quest in a great melting pot of ideas that takes the form of a glorious interdisciplinary happening.
Six performers, improbable cosmonauts in motorcycle helmets, share a stage that becomes, as scene follows scene, a circus ring, a playground, an agora. Discourse develops, then contradicts itself; bodies assess their own living weight; and meaning, like a wild and poetic salmon, remains vigorous and in motion.
*The show contains text in French, English, Creole and a smattering of Spanish, without surtitles.