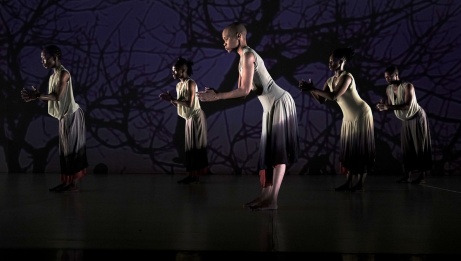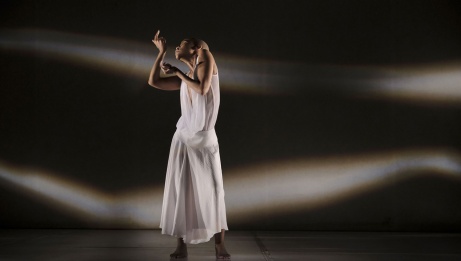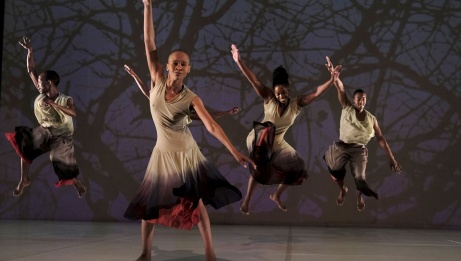 "My approach is to show that contemporary African dance and ballet can co-exist. It is about finding an innovative way of fusing the two. I believe that we need to collapse barriers that exist between them because they are restrictions. And as dancers we don't need restrictions." Dada Masilo
Featured artists
Choreographer

Dada Masilo
In-person event

≈ 60 minutes · No intermission
Dada Masilo has always been fascinated by the study of unfamiliar dance forms and fusing these vocabularies with contemporary dance or classical ballet to create a new language that lets her body tell the stories. Following the great success at NAC Dance in 2016 with her Swan Lake, we are thrilled to welcome her back with her newest creation.
In The Sacrifice, she explores her Motswana origins through the lens of Igor Stravinsky's The Rite of Spring having been intrigued by the complex rhythms of Stravinsky's score.
For the choreographer, who grew up in South Africa in a Xhosa environment, the question wasn't just to bring together different dances, but to explore her own origins and to work on markers of identity: collective chants, rites, and beyond that, the desire for sacrifice.
With four musicians and ten dancers, Masilo explores both the minimalism and animality of Tswana dance in relation to Stravinsky's work. Mixed with contemporary dance, she studies for the first time the cultural dance of her heritage and what sacrifice meant to the Tswana people then and what it means now. The question must be asked: the evil that humans do to themselves, is it necessary to change? What must be sacrificed? How can we start afresh?