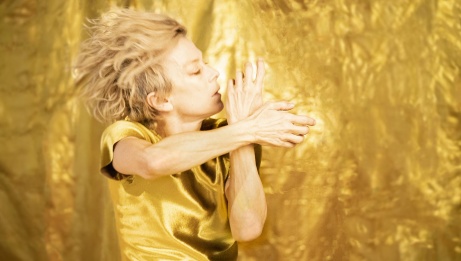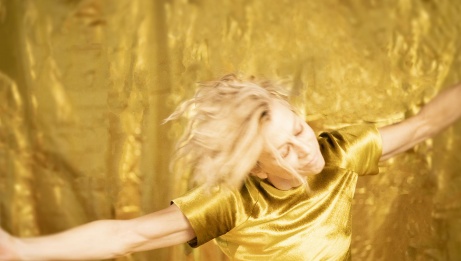 Francophone
Dance
Contemporary
"Sixty minutes of focused energy; not a muscle, not a nerve that remains still, that is not filled to the brim with presence, with concentration." Westdeutsche Zeitung, Düsseldorf
In-person event

≈ 60 minutes · No intermission
Driven by a vital impulse that has her constantly returning to the performance space, NAC Associate Dance Artist and long-time favourite Louise Lecavalier renews the primal experience we call dance. In four stations, like so many cardinal points or body states—fluidity, control, meditation, and obsession—she continues her exhilarating exploration of dance in a spirited solo on the threshold of intimacy.
Through the stories engraved on her body, through the ebb and flow of movement, the dancer embraces her freedom, torn between the bird and the elephant, between the desire for elevation and the desire to anchor herself in the present. Every element of her being expresses something beyond words. In osmosis with the haunting sound of the music, Lecavalier, dazzling, reaches the apex of her art.
On March 30, Cathy Levy, Executive Producer, NAC Dance will host a post-show chat in the Theatre with guest, Louise Lecavalier. Stay with us after the performance to hear Louise talk about her creation process. There will be Q&A session at the end.