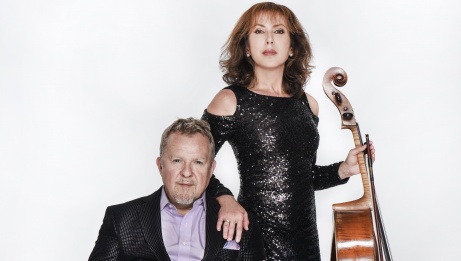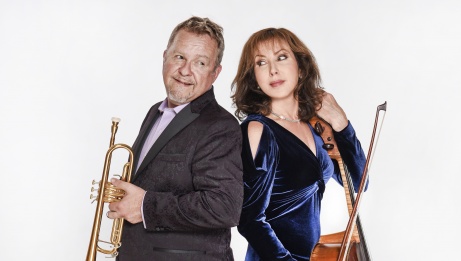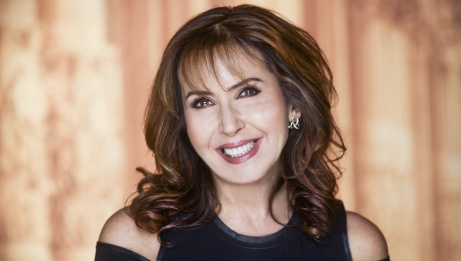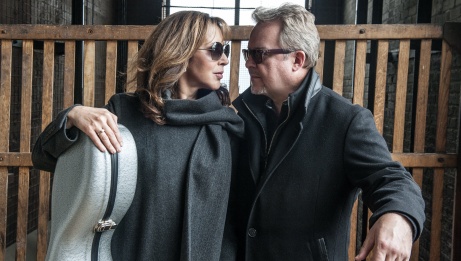 Music
Classical music
Chamber music
Folk
In-person event

Bilingual
Ofra Harnoy has established herself as one of the greatest cellists on the world's concert stage. She is one of Canada's most celebrated personalities and is a Member of the Order of Canada. By joining the international artists roster of RCA Victor Red Seal in 1987, Ms. Harnoy became the first Canadian classical instrumental soloist since Glen Gould to gain an exclusive worldwide contract with a major record label.
Ofra Harnoy was born in Israel and immigrated to Canada at age 6. She studied with William Pleeth, Vladimir Orloff, Mstislav Rostropovich and participated in master classes with Janos Starker, Pierre Fournier, and Jacqueline du Pré. She has given concerts on five continents and has played at the request of Prince Charles, President Bill Clinton, three Canadian Prime Ministers, and several times for the Imperial Japanese family.
In June of 2019, Ofra married musician and producer, Mike Herriott, with whom she now collaborates for live performances and recordings. In 2020, during the height of the COVID-19 pandemic, they recorded and released their second album together, "On the Rock", a celebration of the music of Newfoundland and Labrador. Her next album, "Portrait" will be released in the fall of 2022.
Program
Adagio from Toccata, Adagio, and Fugue in C Major (J. S. Bach)
Canonic Sonata No.1 (Telemann)
She's Like the Swallow (Newfoundland Traditional)
Una Furtiva Lagrima (Donizetti)
Panis Angelicus (Franck)
Ritual Fire Dance (de Falla)
Donald, Willie, and His Dog (Donald Morrison)
Michelle (Lennon-McCartney)
Summertime from Porgy and Bess (Gershwin)
Free As a Bird (Lennon-McCartney)
Hungarian Rhapsody (Popper)