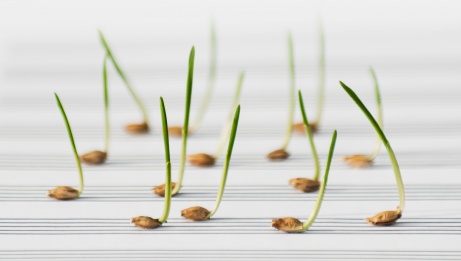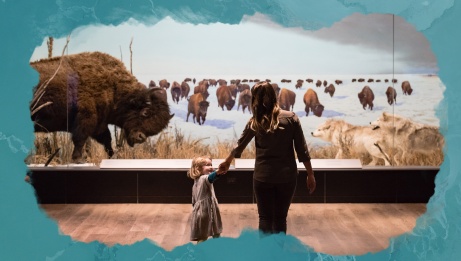 Family programming
Music
Classical music
Chamber music
Exhibitions & installations
Children
Festival events
In-person event

Bilingual

Ages 3-16
The NAC Orchestra and the Canadian Museum of Nature have partnered to bring you a Musical Scavenger Hunt like no other. Using your mobile device, decipher the musical clues to learn about the Museum's eclectic artifacts and their respective "spheres."
But you won't be the first one to visit these items! Over the past few months, composers from across Canada — and one living in Finland! — have explored these exhibits and have acted upon their inspirations, creating these musical works that reflect observed aesthetics and positioning within the Anthropocene.
The composers commissioned by the NAC Orchestra to create the music include Alexina Louie, Carmen Braden, Ian Cusson, Kelly-Marie Murphy and Corie Rose Soumah, and the NAC Orchestra's Associate Principal Viola, David Marks, among others. Performed by NACO musicians, these new works further the "orchestra as ecosystem" narrative by conceptualizing ties from each instrument family to the festival's four spheres.
Biosphere is represented by the String Family. A precursor to the modern-day violin, animal guts have long been stretched across wooden frames — and, for centuries, offered unrivaled warmth, sweetness, and brilliance in timbre.
Atmosphere ties to the Woodwind Family, inspired by birds in flight, the open skies, and pendulous redirections of air current propelled by contrasting atmospheric pressures.
Lithosphere is connected to the Brass Family, reflecting the contrasting properties and structural builds of natural versus human-made metals.
And lastly, Hydrosphere is represented by the Percussion Family, drawing inspiration from fossils, vertebrae, the metronomic taps of melting glacier ice, and the deep-sea amplification of tectonic erosion.
Intended for all-ages, the Musical Scavenger Hunt is a self-guided event, and is available at the Canadian Museum of Nature for the duration of the NAC Orchestra's SPHERE Festival.