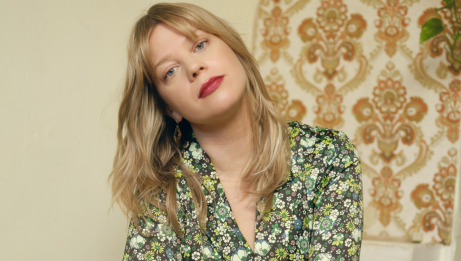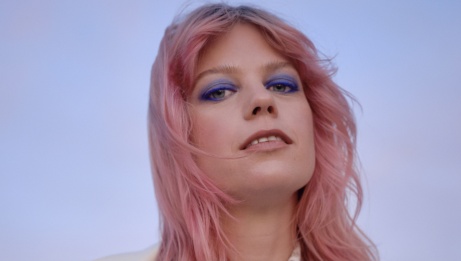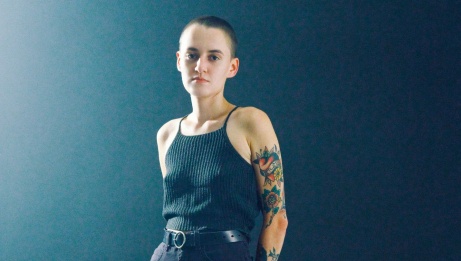 Music
Singer/Songwriter
Folk
Introducing The Garden : a STRINGS ALBUM and a RETROSPECTIVE from a room in Montreal with the windows open, and the wind moving, and the leaves changing, and a spring - coloured secret on the tip of Basia Bulat's tongue.
The band made it in a pandemic. Bulat and her old friend Mark Lawson, with whom she recorded the Polaris - and Juno - nominated album Tall Tall Shadow. Bulat and her husband, Legal Vertigo's Andy Woods. Bulat and her friends Ben Whiteley, Zou Zou Robidoux, Jen Thiessen, John Corban and Tomo Newton, four fifths of whom form a string quartet, because did we mention this is a STRINGS ALBUM? Not a greatest hits but a re - configuration: a chance to record anew some songs that Bulat didn't fully unde rstand when she originally composed them, five or ten or fifteen years ago. As she first sang in 2006 — and again last fall, in that second - storey apartment: We gave away our hearts / before we knew what they were.
The Garden gathers fourteen string arran gements by three different arrangers (Owen Pallett, Paul Frith, and Zou Zou Robidoux), revisiting material from all five of Bulat's studio albums. There's Pallett's interpretation of 2010's "Heart of my Own," calling back to the Béla Bartók compositions th at marked Bulat's high - school career as an upright bassist. There's Frith's "Infamous," which turns 2016's prickly kiss - off into something open - facing and generous. And there's Robidoux's reimagining of "Are You In Love?" — released just last year — which here becomes a whirling ballroom dance, full of discovery.
Bulat performs throughout, finding new feelings for old lines. Distance teaches; distance reveals things. "I sing the songs differently now," she says. "It's the gift of time." Not just that: at the time of recording, Bulat had just found out she was expecting her first child. (Her daughter was born in April 2021.) She admitted it to her collaborators only in the midst of recording, down a wire from the vocal booth. "Hold it up to the light and le t it grow," Bulat sang once - and again that fall, as her body changed shape. "Tell me you're always my only." A song can change shape too — turning new leaves, growing new blooms, in unexpected seasons. You can play a record once; you can play it again. The Garden won't wear out. It's alive.
Sister Ray, the project of Edmonton-born Métis songwriter Ella Coyes, was conceived out of necessity; a self-designed vehicle built to examine trauma with unflinching honesty. Sister Ray's music is steeped in a wide range of cultural influences. With gospel bluegrass and 90's country playing in the background of their youth, it was the traditional Métis music played at home that not only brought them closer to their heritage, but taught them a form of storytelling rooted in collective value, resilience, and safety. The result is an unyielding, spacious, and commanding form of indie rock, rooted in the folk tradition, that transforms unvarnished, interior reflections into a generous public offering.