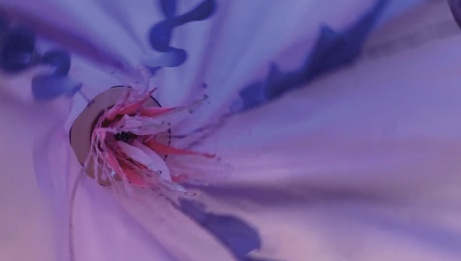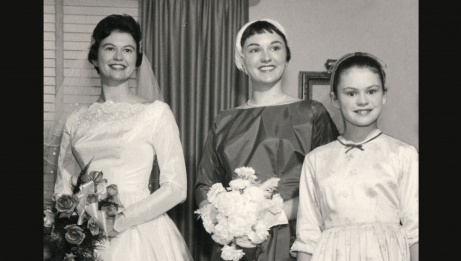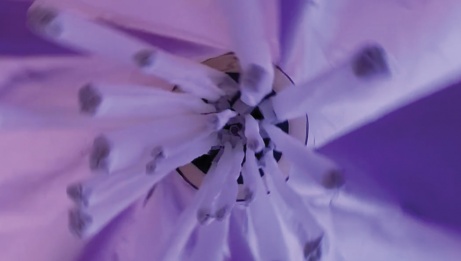 Family programming
Visual Arts
This summer, suspended in our Canal Foyer, you'll find a new, interdisciplinary installation.
Mary, Anne, Joan is an homage to Mary, Anne, and Joan, the artist's mother and aunts; three sisters born, raised, and forever Ottawans. Their lives have been filled with joy, tragedy, and unforeseen circumstances. Nicol's mother, Mary is the eldest. She married young, raised a busy family and has a dozen grandchildren. Now a widow, she lives with Parkinson's disease in a senior's residence. Joan has been one of her COVID 19 essential caregivers, and Anne died over 40 years ago of complications from Type 1 Diabetes, a genetic illness that continues in the family.
This artwork is a reflection on the passage of time and the enduring need to belong. The isolation experienced by so many during the shutdowns of the COVID-19 pandemic has amplified the importance of loving connection. Human touch, the sharing of songs, games, and the responsivity and aliveness of dancing with other bodies were occurrences once taken for granted by many. More recently, they might signify cherished moments of the past, or hopes for a brighter future.
The installation is an invitation to ponder cultural and family traditions and to reconsider childhood promises. Gendered roles and societal constraints are interrogated through schoolyard echoes and sonic references to accomplishments both great and small. The fabric forms offer an oversized performative presence with confident exteriors and more complex interiors seen and heard "under-skirt". Mary, Anne, Joan is a reckoning with life's twists and turns and a celebration of the fleeting, yet never-ending, nature of girlishness.
Heather Nicol is a Toronto-based, Ottawa-raised artist whose practice includes immersive sound installation, sculpture, performance, and participatory actions. Her site-specific interventions have been presented nationally and internationally, and explore the architectural, sonic, operational, and historic conditions of her locations.
Mary, Anne, Joan is dedicated to Catherine Anne Robertson (Christie), 1938 – 1973