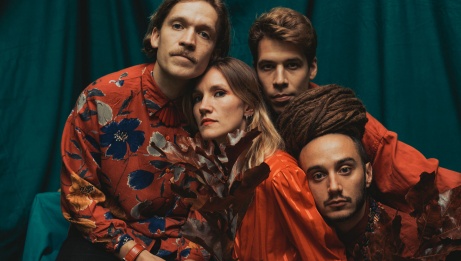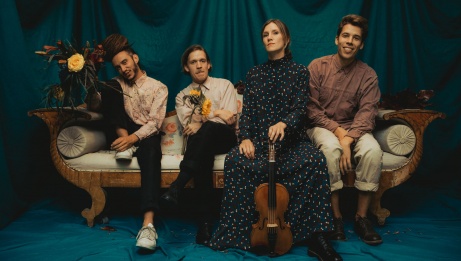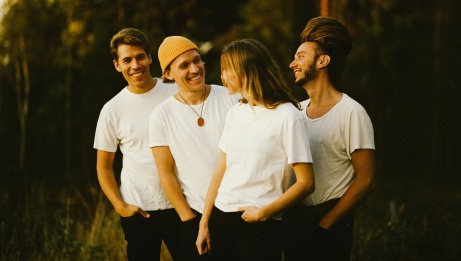 Music
Pop
Global music
Folk
Kolonien is a four-member family band from Sweden, reinventing their roots with rich vocal harmonies, and fierce melodies and rhythms. Fiddle-star Anna Möller and her cousins; brothers Arvid and Erik Rask on guitar and bass, together with their neighbour and percussionist Mischa Grind all grew up with traditional folk music deeply embedded in their families.
Their musical journey started in their teens, when they left their countryside home to travel around Sweden as protest singers in the Swedish Green movement, but it was on a trip to Zanzibar 2010 that they decided to start a band and to write their own music.
Kolonien's music and inspirations are deeply rooted in the Swedish folk tradition as well as the natural environment and progressive philosophies of the alternative-lifestyle community where they were raised. With a sound that blends acoustic roots music with anthemic, sing-along pop, Kolonien has a fresh, appealing sound that brings multiple musical worlds together.
Come and celebrate Kolonien's new album Till Skogen released in April 2022!
---
Kolonien is presented as part of Nordic Bridges, a year-long cultural initiative led by Harbourfront Centre in Toronto and supported by the Nordic Council of Ministers.