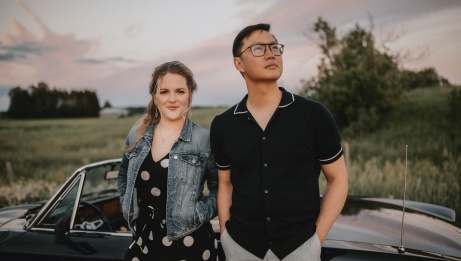 Music
Classical music
Piano
In-person event

Bilingual
Chosen as one of CBC Music's "20 albums we can't wait to hear in 2022," Philip Chiu (piano) and Lara Deutsch (flute) are thrilled to present Night Light, a classical album of music inspired by dreams — visions of possible futures, reimagined pasts, delirious dialogues, and the desires of the subconscious mind.
From the nocturnal camping experiences of Ottawa composer Frédéric Lacroix's Night (2020) to the anime, prog rock, and jazz-influenced sounds of Japanese composer Takashi Yoshimatsu's Digital Bird Suite (1984), Night Light aims to capture both the serenity and the chaos of dreams.
Join Phil & Lara for this live performance of pieces from the album, as well as a celebration of the composers and the stories behind them.
This event is made possible by the generous support of The Foundation Assisting Canadian Talent on Recordings (FACTOR) and the Canada Council for the Arts.