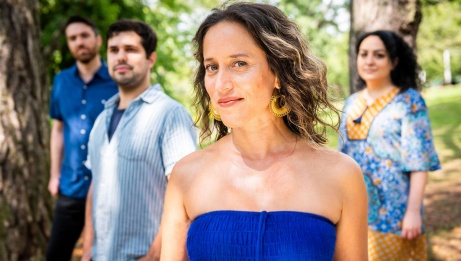 As an award-winning singer, teacher of voice, and meditation, Aviva Chernick brings movement, song, and story to every offering. Aviva sings in Hebrew, Ladino, and English, and her soulful, soaring vocal sound arises from a training and aesthetic that desires to be unencumbered by any particular style.
She was the first Canadian to be awarded a Virginia Folk Life apprenticeship to continue study with 'American National Treasure' and Sephardic musician Flory Jagoda whose music she celebrates in her album La Serena. As a leader of her own ensembles, Aviva has toured internationally, and recently as a guest of the Canadian Ambassador to the UAE at Expo in Dubai. Aviva is also trained in the Cantorial Arts and as a meditation teacher through the Institute for Jewish Spirituality.
Please note that tonight's performance on August 24 will take place in Peter Herrndorf Place.