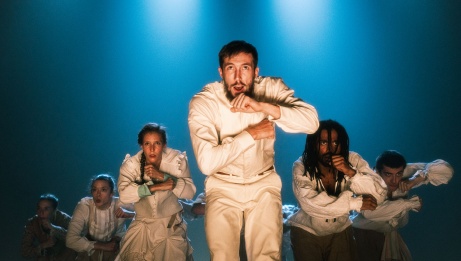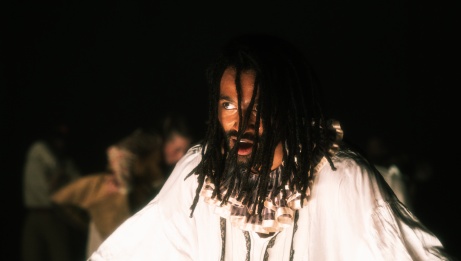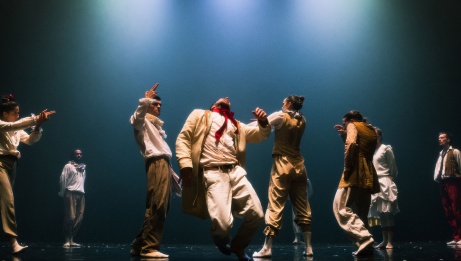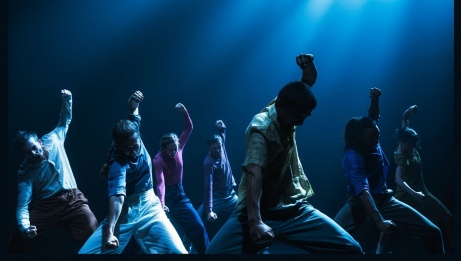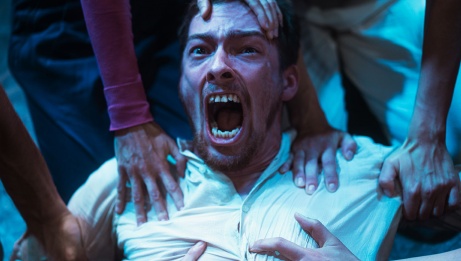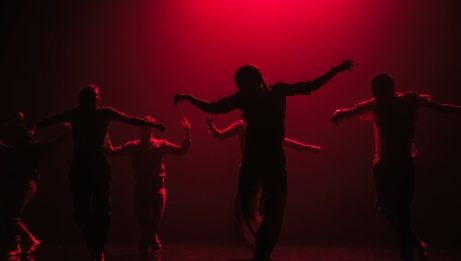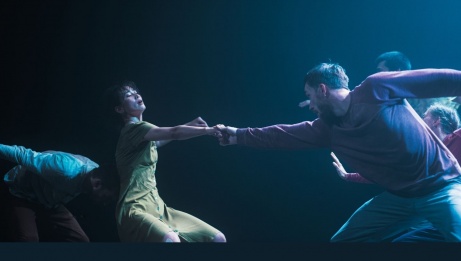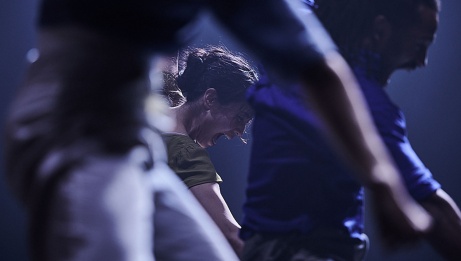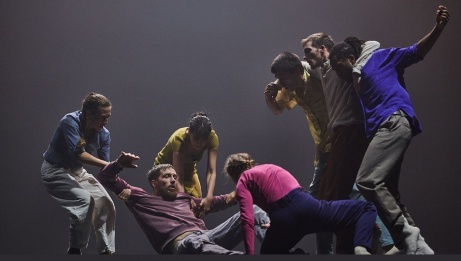 "You leave refreshed, alive and a little changed." Richard Maguire, The Reviews Hub
In-person event

≈ 1 hour 35 minutes · With intermission
Having repeatedly dazzled NAC audiences with his unique and exciting vocabulary, Hofesh Shechter, one of the world's most celebrated choreographers, returns with a double bill that is the stuff of genius. Incorporating elements of folklore, theatre, ballet and contemporary dance, this Double Murder brilliantly blends order and chaos in a gripping emotional journey.
The first half, Clowns—which was produced as a film and broadcast by the BBC to great acclaim—, is a delightful blend of raw physicality and meticulous detail. Like a black comedy, Clowns denounces our collective insensitivity to violence. A fierce energy emanates from the group of performers in symbiosis, in an often furious dance tinged with a cynical yet current vision of the world.
As an antidote, The Fix brings a more tender and fragile energy to the stage. The work explores the sweetness of human relationships, marked by joy or melancholy: an appeal for compassion to mitigate the violence of everyday life exposed in the first half of the program. Here, slower sequences offer contemplative moments of incredible power.
The musical score, also composed by Shechter, is a perfect complement to the movement. Atmospheric, almost cinematic, it conveys a strength that transcends the stage. Stunningly beautiful, Double Murder reveals Shechter's unique mastery in its most complete form.
---
Double Murder is produced by Hofesh Shechter Company.
Commissioned by Sadler's Wells, Théâtre de la Ville Paris, Brighton Dome & Brighton Festival, Les Théâtres de la Ville de Luxembourg. Co-commissioned by Shanghai International Dance Center Theater (SIDCT), Hong Kong – New Vision Arts Festival, National Performing Arts Center, by Taiwan R.O.C. – National Taichung Theater, Festival d'Avignon, Danse Danse Montréal, Scène Nationale d'Albi, Torinodanza Festival / Teatro Stabile di Torino - Teatro Nazionale, Marche Teatro / Inteatro Festival, Opéra de Dijon and HOME Manchester. Developed in part at Banff Centre for Arts and Creativity.
Double Murder is supported by the International Music and Art Foundation.
Hofesh Shechter Company benefits from the support of BNP Paribas Foundation for the development of its projects and is supported using public funding through Arts Council England.