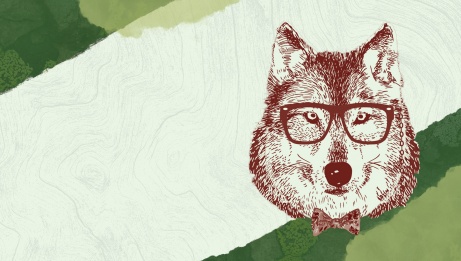 Music
Classical music
Chamber music
Festival events
ANNA THORVALDSDÓTTIR Spectra for violin, viola, and cello
BRIAN NABORS Zephyr for 2 Flutes and String Quartet
KRISTINE TJØGERSEN Spiracle for brass quintet
R. Murray Schafer

String Quartet No. 2, "Waves"
In-person event

≈ 90 minutes · With intermission
Wolfgang invites you to take another walk on the wild side with this Session, featuring stellar NACO musicians in an intimate evening of exciting music about the Earth at Club SAW.
Musicians:
Desiree Abbey, Cello
Paul Casey, viola
Karen Donnelly, trumpet
Steven Dyer, trombone
Joanna G'froerer, flute
Chris Lee, tuba
Jessica Linnebach, violin
David Marks, viola
Stephanie Morin, Flute
Rachel Mercer, cello
Marc-André Riberdy, cello
Steven van Gulik, trumpet
Mintje van Lier, violin
Lawrence Vine, horn
Emily Westell, Violin
Anna Thorvaldsdóttir's Spectra is an ecosystem of musical materials that are carried and passed from performer to performer, with sounds growing in and out of each other and being transformed in the process. Like the symbiotic flow of energy between species and elements in nature, Spectra is mysterious and irresistible.
Composer Brian Raphael Nabors likes to juxtapose the romantic with the barbarous, and his Zephyr for two flutes and string quartet delivers all that and more. The word "zephyr" means "gentle wind," but don't be fooled: Zephyr is full of lyricism, yes, but it is also "quite the feisty piece."
A spiracle is an external breathing hole found on a wide range of insects, spiders, dolphins, and whales. While that might not be an obvious theme for an orchestral piece, Norwegian composer Kristine Tjørgersen likes to "give something to the audience, to bring them to a different place they didn't think about before, so they can be surprised." Her Spiracle for brass quintet opens space for all kinds of strange and beautiful musical impulses.
R. Murray Schafer, the late, great Canadian "composer, writer, and acoustic ecologist" (cbc.ca), was a ground breaker who popularized the concept of "soundscape." His Waves is a mysterious yet grounding work inspired by "sea time"—the six to eleven seconds that almost always elapse between waves, whether they are gentle murmurs of calm, or wild, forceful seas.
***This concert is presented as part of the NAC Orchestra's SPHERE Festival which will take place on September 22-25, 2022, and launches the Orchestra's year-long exploration of "listening to the Earth" through the intersections of art, creativity, and science.