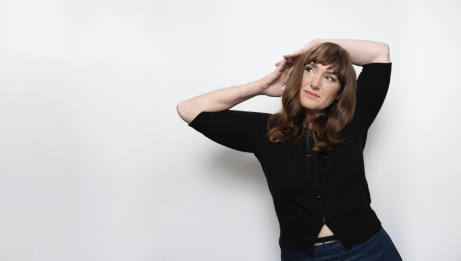 Music
Singer/Songwriter
Folk
Two-time Canadian Juno Award nominee Suzie Ungerleider officially opens a new chapter of her already distinguished and highly successful career with the August 13 release of her new album entitled My Name is Suzie Ungerleider. It's her first since the artist formerly known as Oh Susanna announced that she would now record and perform under her birth name.
The new album is introduced by the characteristically searing 'Baby Blues,' a song about how the traumatic events we witness when we're young can haunt and indeed shape our older selves. It's a deep subject with an upbeat punchline. "Like ghosts," she says, "sometimes you just need to just sit with them, feel their power, and, because they feel seen, they release their hold on you for a little while." Elsewhere, the album depicts an older and wiser artist and mother sometimes writing for her daughter, both at the time of her dramatically premature birth and miraculous survival on the achingly pretty 'Summerbaby' and, now a teenager herself, courageously dealing with her own identity on the intimate 'Hearts,' on which mountains of blue watch over her.
Now based again in her home town of Vancouver, she made My Name is Suzie Ungerleider with producer Jim Bryson (Kathleen Edwards), whose assured touch amplifies the atmospheric dreamscapes contained in Suzie's reflective, intimate songbook.
For over two decades, thousands of shows, and nine critically acclaimed albums, Suzie's gloriously emotive, crystalline voice, her bewitching performances and her fierce songwriting have consistently captivated audiences, her peers and the press.