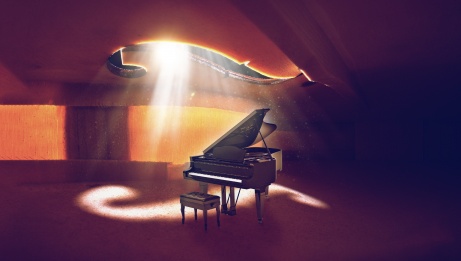 Sergei Prokofiev

The Young Girl Juliet from Suite No. 2 from Romeo and Juliet, Opus 64b

Rodrigo

Concierto de Aranjuez for Guitar and Orchestra

Dmitri Shostakovich

Festive Overture, Opus 96
In-person event

≈ 90 minutes · No intermission
Given the COVID-related restrictions in effect, this concert will take place as a free livestream only.
Conductor: Alexander Shelley
Guest curator: Anna Petersen (NACO second oboe / English horn)
The National Arts Centre Orchestra is delighted to present the second edition of our new NACO Playlist series, curated by the NAC Orchestra's own Anna Petersen (second oboe / English horn)—a joyful and intimate look at the music that has shaped her life and art.
About her playlist, Anna says, "these are my absolute favorite excerpts from the orchestral repertoire—music that fires me up and makes me feel."
This marvelous playlist is filled with powerful works that feature the full force of the orchestra—like the first movement of Sergei Rachmaninoff's beautiful Piano Concerto No. 2, which blurs the boundary between heaven and earth, and Samuel Barber's Violin Concerto (second movement), which flies like an arrow to the heart.
There are fast notes and heart-wrenchingly beautiful slow movements, as in composer Joaquin Rodrigo's sublime Concierto de Aranjuez, and the final movement of Tchaikovsky's Symphony No. 6, which conveys the human condition in one movement. The great composer himself called his sixth symphony "the best thing I have ever composed."