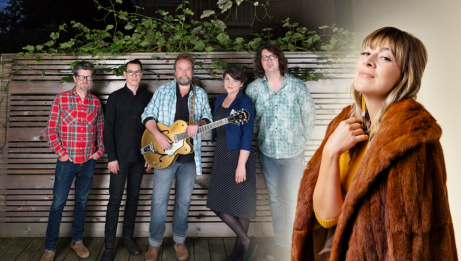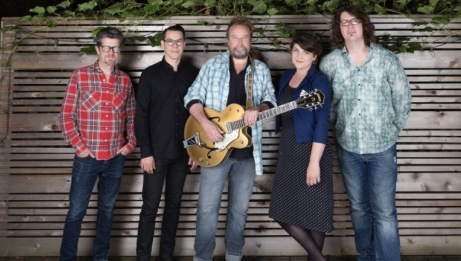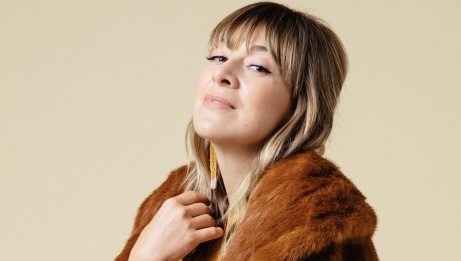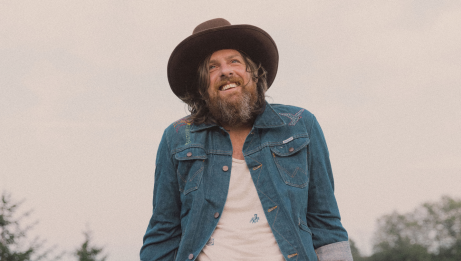 Join two of Canada's favourite musical powerhouses for a winter warm up treat, featuring special guests Matt Mays, Jim Bryson, Amaka Umeh, Ansley Simpson and Charlie Angus.

Skydiggers
Chemistry, passion, energy and evolution are a few words that come to mind when Andy Maize and Josh Finlayson talk about 25 years together in Skydiggers. "It all started in the beverage room of The Spadina Hotel. That is essentially when the band came together," says Josh. "Andy and I performed there as a duo as part of Andrew Cash's Monday night series called Acoustic Meltdown. When Andrew released his debut album and could no longer host the night, we took it over. We put an ad in Now Magazine answered by Ron Macey, and together with Wayne Stokes and Andrew's brother Peter Cash, who was quietly writing some amazing songs, Skydiggers were born." The sound developed at an impressive rate, thanks to the discipline and work ethic the weekly showcase placed on the band. New songs, new covers and a sound that grew to include electric instruments developed in the hothouse atmosphere of rehearsals, songwriting sessions and live performances. A quarter of a century later, thanks to years on the road and in the studio, Skydiggers are not only riding all of those years of momentum but continuing to evolve as well.
One day, if someone with perfect penmanship and a great memory for details takes up a Canadian Rock Family Tree project and plots the development of the Canadian roots rock community, they may discover that many – if not all – branches and roots at some point interconnect with the Skydiggers.
Jill Barber
Jill Barber is a three-time Juno Award nominated singer-songwriter with an unforgettable voice once heard, never forgotten.
Her critically acclaimed repertoire spans a transformative spectrum from folk, to vocal jazz, to pop, and includes songs in both French and English.
Following up her 2018 album Metaphora, which featured the #1 hit song "Girl's Gotta Do," her breakthrough jazz album Chances was certified Gold for 40,000 copies sold in Canada. Jill's work has earned her awards, such as the Sirius XM Jazz Artist of the Year and the East Coast Music Award for Album of the Year, and scores of fans, including Blue Rodeo, Ron Sexsmith, and Kris Kristofferson, who called Jill "a real songwriter, and a damn good songwriter." Her evocative and timeless songs have been featured in film and TV, scoring shows such as Orange Is The New Black, The L Word, and Heartland, as well as powering a global advertising campaign for Chrysler with the track "Never Quit Loving You."

JUNO-winner Matt Mays is an indie-rock powerhouse of Canadian music. From his work with The Guthries to Matt Mays and El Torpedo he is a favourite of the rock scene.

Jim Bryson is a Canadian Songwriter, Singer and Record Maker. He has released 6 critically acclaimed solo recordings, the most recent being 2018's "Tired of Waiting".

Amaka Umeh is an actor and performer known for her work with Stratford and Soulpepper Theatre.

Ansley Simpson is a Toronto-based Anishinaabe singer-songwriter known for her poetic lyrics, deeply moving vocal-only performances, and dream-like arrangements.

Charlie Angus is an NDP MP and a musician with the band Grievous Angels.