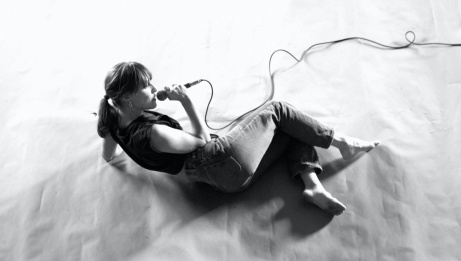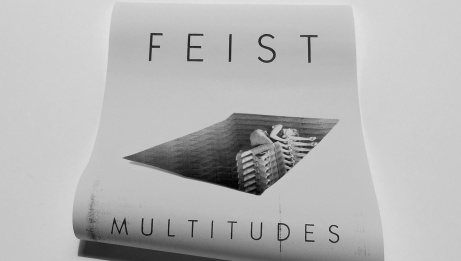 In an unconventional production with limited capacity, Feist invites the audience to reclaim the stage with MULTITUDES; an intimate performance of new material. The production, developed by Feist with legendary designer Rob Sinclair (David Byrne's American Utopia, Peter Gabriel, Tame Impala), is an in-the-round performance experienced in custom 18-point D&B Soundscape immersive audio. It is an intimate, radically communal, and topsy-turvy concert that muddies the roles between audience and performer. It's formulated to bring people together as they re-emerge from lockdown while providing an outlet for connection between artist, art, and community.
Conceived during and in response to a pandemic period when stages had to remain empty and communal joy was interrupted, MULTITUDES offers a reclaiming of the stage to be performed surrounded by her audience. Featuring all new music written and performed by Feist, accompanied by Todd Dahlhoff and Amir Yaghmai, the multi-Grammy nominee welcomes audiences to sit back and watch, or raise their voices in collective anonymity. Anything goes.
MULTITUDES is a co-production of TO Live and International Summer Festival Kampnagel in association with the National Arts Centre's National Creation Fund and is co-commissioned by TO Live, International Summer Festival Kampnagel, and Festspielhaus St. Pölten (AT).
Ticketholders will receive a Know Before You Go email with more specific info closer to the show date about Studio 2 and the meeting point for the performance.
Multitudes
By Feist
featuring Todd Dahlhoff and Amir Yaghmai
A production of TO Live and International Summer Festival Kampnagel
Presented in association with the National Arts Centre's National Creation Fund (Canada). Co-commissioned by TO Live, International Summer Festival Kampnagel and Festspielhaus St. Pölten (AT)
Conceived by: Leslie Feist
Music by: Leslie Feist
Performed by: Leslie Feist
Musicians: Todd Dahlhoff and Amir Yaghmai
Executive Producers: TO Live and International Summer Festival Kampnagel
Producers: Barbara Frum, Robbie Lackritz, Jeremy Knowles
Creative Producer: Mary Hickson
Production Design: Rob Sinclair
Lighting Design: Rob Sinclair
Video Director: Colby Richardson
Tour Manager: Jeremy Knowles
Production Manager: Richard Hagan
FOH Audio Engineer: Mark Vreeken
Lighting Director: Louise Simpson
Audio System Tech: Adrian Sterling
Lighting Assistant: Yolanda Do
Video/Media Server Tech: Mark Singelis
Production Assistant: Ian Borak
Backline Tech: Anna Morsett
Props/Art Direction: Heather Goodchild