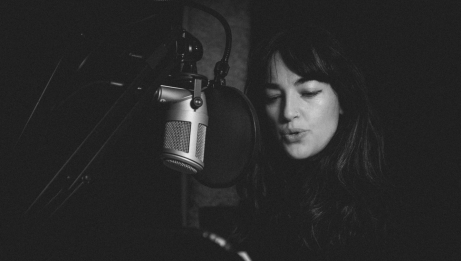 Francophone
Indigenous arts
Theatre
Talks
This four-part series of documentary podcast episodes works in parallel with the Okinum play podcast series. These conversations focus on the iconic animal: the beaver. These interviews are conducted by artist Émilie Monnet.
Episode 1 with Simon Brascoupé, and episode 3 with Floyd Favel are in English.
Episode 2 with Joséphine Bacon, and episode 4 with Anna Mapachee are in French.
In the Anishnabemowin language, Okinum means dam or barrier. Inspired by the recurring dream of a giant beaver, the play Okinum is an intimate reflection on the notion of inner barriers, an ode to the power of dreams and intuition. Speech is liberated in order to go up the river of the ancestors' memory and to come to terms, above all, with the different facets of a multiple identity.
You can listen to the Okinum play podcast series here.
Episode 1 - Simon Brascoupé


Episode 2 - Joséphine Bacon


Episode 3 - Floyd Favel


Episode 4 - Anne Mapachee