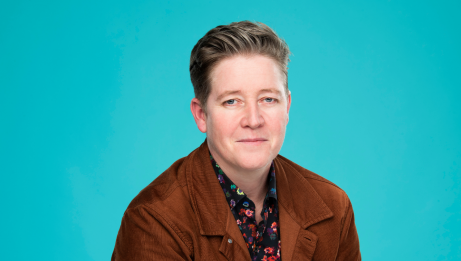 "Just where are you taking that history?"
Student doctors are taught a formulaic way of "taking" patient histories and repeating their stories. Somewhere along the way, the essence of the person - and why they are seeking care in the first place - is often lost. Join author and physician Dr. Jillian Horton in conversation with noted writer and storyteller Ivan Coyote as they discuss how medicine can begin to see its history problem - as well as its historical and systemic bias against LGBTQ2+ people - with a view to creating something better.
Ivan Coyote is a writer and storyteller who was born and raised in Whitehorse, Yukon, Canada. In 2021 Ivan will mark 27 years on the road as an international touring storyteller and musician, and release their thirteenth book, Care Of: Letters, Connections and Cures. Coyote's stories grapple with the complex and intensely personal topics of gender identity, family, class, and queer liberation, but always with a generous heart, and a quick wit. Ivan's stories manage to handle both the hilarious and the historical with reverence and compassion, and remind us all of our own fallible and imperfect humanity, while at the same time inspiring us to change the world.
JILLIAN HORTON, M.D., is an award-winning medical educator, writer, musician and podcaster. A former Associate Dean at the University of Manitoba, she has cared for thousands of patients in an inner-city hospital, and now works to provide care to people living with addiction. She is the winner of the prestigious 2020 AFMC–Gold Foundation Humanism award, recognizing her as a national thought leader in medical education and the delivery of compassionate and humane care. As a teacher of mindfulness, she is sought after by doctors at all stages of their careers, and she leads the development of national programming in physician health for Joule, a subsidiary of the Canadian Medical Association. Her writing about medicine appears frequently in the LA Times, the Globe and Mail, and the Toronto Star, and her first book, We Are All Perfectly Fine, now a national best seller, was released by HarperCollins Canada in Feb 2021.

*You can find all previous Arts, Medicine & #Life talks as podcasts here.