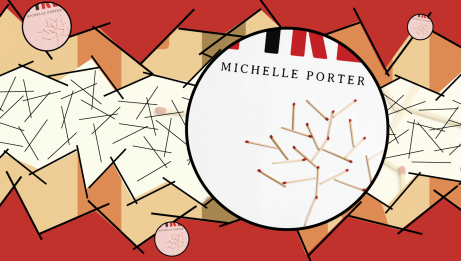 Facebook Live event

English

≈ 1 hour · No intermission
In partnership with the Ottawa Public Library, Our Stories: Indigenous Book Club runs from January - June 2021, with monthly books including poetry, fiction, memoirs and plays. At the end of each month, join us for an online conversation with each book's author on Facebook live.
Our April book is 'Approaching Fire' by Michelle Porter. On April 28 at 7pm EDT, join us for this live, online discussion with author Michelle Porter (Red River Métis) and Tai Amy Grauman (Metis, Cree and Haudenosaunee) to discuss the book.
We'll be sharing reflection questions in our book club Facebook event throughout April. Feel free to engage and share your thoughts about the book throughout the month!
Click here to borrow the book from the Ottawa Public Library.
If you're unable to get a copy of 'Approaching Fire' from the Ottawa Public Library, we encourage folks to purchase the book from Indigenous owned and operated book stores. The Ottawa Public Library has a great list available here.
We're excited to read with you all this month!
--
April book - 'Approaching Fire' by Michelle Porter
Please note: this book is intended for adult readers.
About the book
In Approaching Fire, Michelle Porter embarks on a quest to find her great-grandfather, the Métis fiddler and performer Léon Robert Goulet. Through musicology, jigs and reels, poetry, photographs, and the ecology of fire, Porter invests biography with the power of reflective ingenuity, creating a portrait which expands beyond documentation into a private realm where truth meets metaphor.
Weaving through multiple genres and traditions, Approaching Fire fashions a textual documentary of rescue and insight, and a glowing contemplation of the ways in which loss can generate unbridled renewal.
About the author
Michelle Porter is a Red River Métis poet, journalist, and editor. She holds degrees in journalism, folklore, and geography (PhD). Her academic research and creative work have been focused on home, Métis mobility, and the changing nature of our relationship to land. She's won awards for her work in poetry and journalism, and has been published in literary journals, newspapers, and magazines across the country. She lives in St. John's.