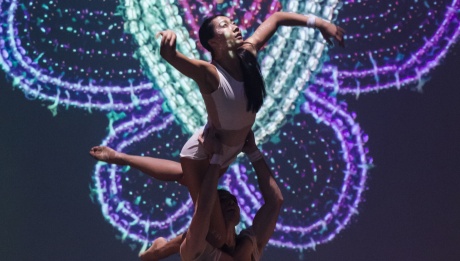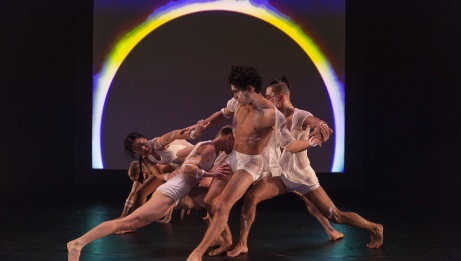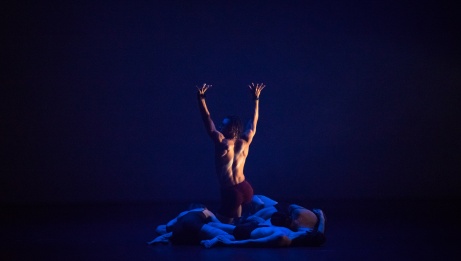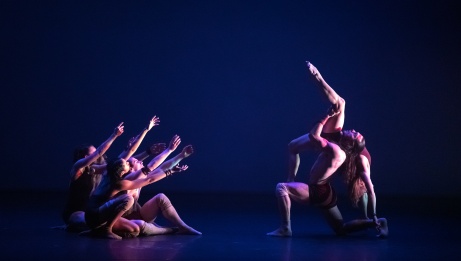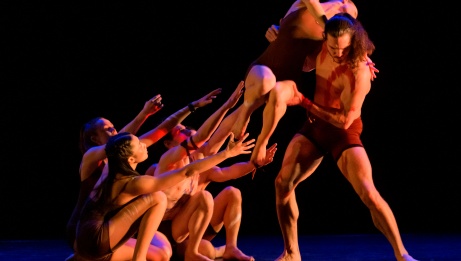 Indigenous arts
Dance
Contemporary
Film
Exclusive Canadian Engagement
NAC Dance is proud to offer a new film celebrating Red Sky Performance's 20th anniversary story as a leading company of contemporary Indigenous performance in Canada and worldwide. More than Dance, We are a Movement is a presentation of excerpts from their award-winning work, and interviews with collaborators who have participated in this remarkable journey. This film captures the creative drive of founder and Artistic Director Sandra Laronde and the exceptional artistic vision that propelled Red Sky Performance to prominence and critical acclaim.
About Trace
Trace is a highly kinetic contemporary dance work inspired by Indigenous (Anishinaabe) sky and star stories. Our ancestral origins stretch across the Milky Way to the atoms burning inside of us in the here and now. Trace offers a glimpse into our origin as the star people as well as our future evolution.
About Miigis
Miigis represents the "the perfect breath" of life, a symbol that informs our origin story of travel from the Atlantic Coast to the Great Lakes. Fusing contemporary Indigenous dance with athleticism in an extraordinary form, Miigis explores the catalysts for movement, ancestral forces and living memory, and the cycle of life.
-------
DETAILED PROGRAM
Land Acknowledgement (approximately 1 minute)
Filmed excerpt of Trace (25 minutes)
Interview segment (21 minutes)
Interviews with Artistic Director Sandra Laronde and celebrated collaborators, including Jera Wolfe (choreographer), Eliot Britton (composer), Don Kavanaugh (Elder), Jules McCusker (social activator), and Jenifer Brousseau (vocalist).
Filmed excerpt of Miigis (11 minutes)
This digital presentation is approximately 58 minutes.
-------
This Digidance livestream is an initiative of DanceHouse (Vancouver), Danse Danse (Montreal), Harbourfront Centre (Toronto), and the National Arts Centre (Ottawa), co-presented with Springboard Performance (Calgary).