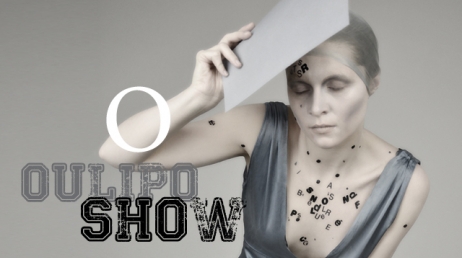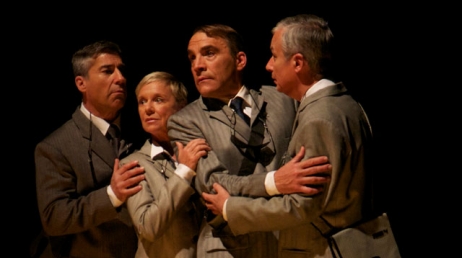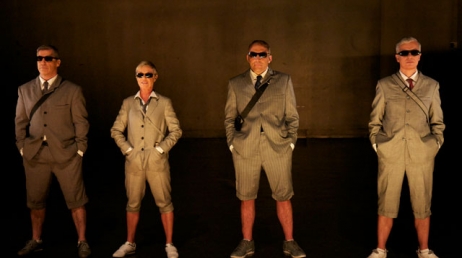 Français

≈ 1 hour 10 minutes · No intermission
This spectacle-collage by Denis Marleau was inspired by OUvroir de LIttérature POtentielle, a group of writers who in the 1960s systematically sought, imagined and joyously applied literary constraints in order to push writing to a height of expression – potentiality. Drawing to a large extent on the famous Exercices de style by Raymond Queneau, a sort of oulipian prototype whereby the writer offered 99 versions of the same story, the staging of the Oulipo Show unfolds in utterly stripped-down fashion, the better to exhibit the controlled lunacy of verb and voice, both singular and plural.
More than twenty years after its initial presentation, Marleau is thrilled to be back with the virtuoso quartet that made a strong impression in the early work of his company, shock troops that make this spectacle-performance a feast of words whose humorous or derisory flights of fancy create a dazzling choreography of the endless possibilities of language.