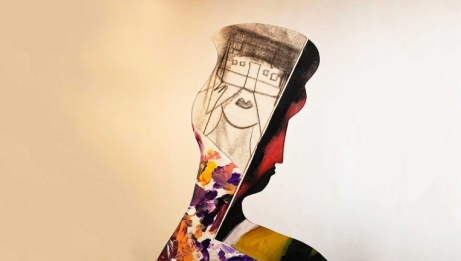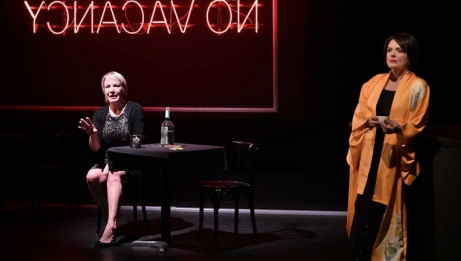 Français

≈ 1 hour · No intermission
By the side of a road in northern Ontario stands La Queens, a motor inn owned by two sisters. The older sister wants to sell it as soon as possible, but the younger wants to keep it at all costs to preserve the family heritage. A story with echoes of identity, written by Jean Marc Dalpé.
In the depths of winter, the owner of La Queens breathes her last, leaving her remote northern Ontario motel to her two daughters. As much as Marie-Élizabeth, an internationally renowned concert pianist, has turned her back on her origins, Sophie, a cabaret singer, is deeply attached to them. She has only 48 hours to find the funds to buy out her sister, who has sent her daughter as her emissary. Their confrontation raises issues of transmission and identity, against a backdrop of sisterly rivalry.
Marie-Thérèse Fortin and Dominique Quesnel play the central pair in this new play by Jean Marc Dalpé. Years after Trick or Treat and Août, un repas à la campagne, the acclaimed Franco-Ontarian author, three-time winner of the Governor General's Literary Award, returns to the stage with director Fernand Rainville, his close creative partner, and the Théâtre de La Manufacture.
Depending on public health guidelines, a staged reading of La Queens will be presented at the NAC.
The staged reading is approximately 1 hour and 30 minutes with no intermission.
In addition to the staged reading, La Queens will also take the form of a free theatre podcast produced in collaboration with Scène Nationale du Son. This play will be divided into four twenty-minute episodes with original music by Larsen Lupin. Discover these original work every week starting November 27, 2020.
This theatre podcast was produced in collaboration with La Fabrique culturelle and Théâtre de la Manufacture.
_______
Learn more about La Queens
Partir ou rester | Ariane Brun del Re
C'est la faute de Jean Marc Dalpé | Stéphanie Nutting