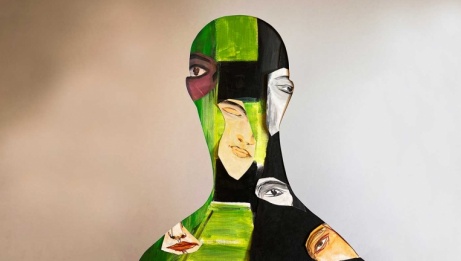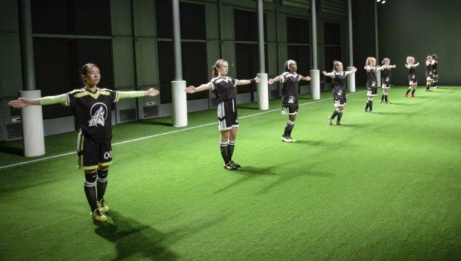 Français

≈ 1 hour and 25 minutes · No intermission
Featuring nine young soccer players, Les Louves (The Wolves) paints a powerful portrait of North American millennials.
In an indoor stadium in an American suburb, nine teenage girls warm up before a qualifying match for the national soccer championships. The conversations overlap: they talk as much about the Khmer Rouge, Netflix and Harry Potter as they do about menstruation, diet and their lives that are falling apart. A ferocious cold, the echo of distant genocides and their personal dramas gradually crack their protective dome. As the training sessions progress, group dynamics take hold, distinct personalities emerge, and the relationship between the individual and the pack becomes clearer.
The award-winning play by American Sarah DeLappe, translated into Quebecois by Fanny Britt, is a precise score that takes shape in the performance space. The staged reading is directed by Solène Paré, artist in residence at Montreal's ESPACE GO and co-founder of Fantôme, compagnie de création, which produces works that view the world from a feminist perspective.