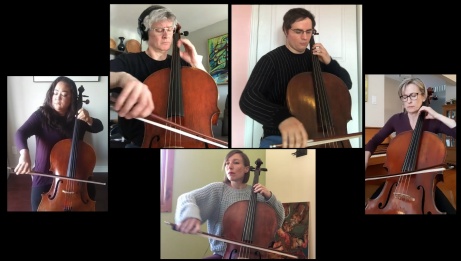 Henry Purcell

Selections from Suite from Abdelazer Z. 570, arr. Takuji Yanagisawa

Béla Bartók Romanian Folk Dances, arr. Orfeo Mandozzi
EDVARD GRIEG

Holberg Suite, Op. 40

Maurice RAVEL Pavane pour une infante défunte, arr. Bernhard Manger
JOHANN STRAUSS JR. Pizzicato Polka, arr. Gwyn Seymour, modified by Rachel Mercer
NAC Livestream

≈ 60 minutes · No intermission
NAC Orchestra members present chamber concerts live and streamed from the NAC's Fourth Stage, featuring traditional classical and contemporary work from a diverse range of composers.
Five cellists of the NAC Orchestra will perform chamber works by Bartók, Grieg, Ravel and more!
Watch this performance live on the NAC Orchestra Facebook page.